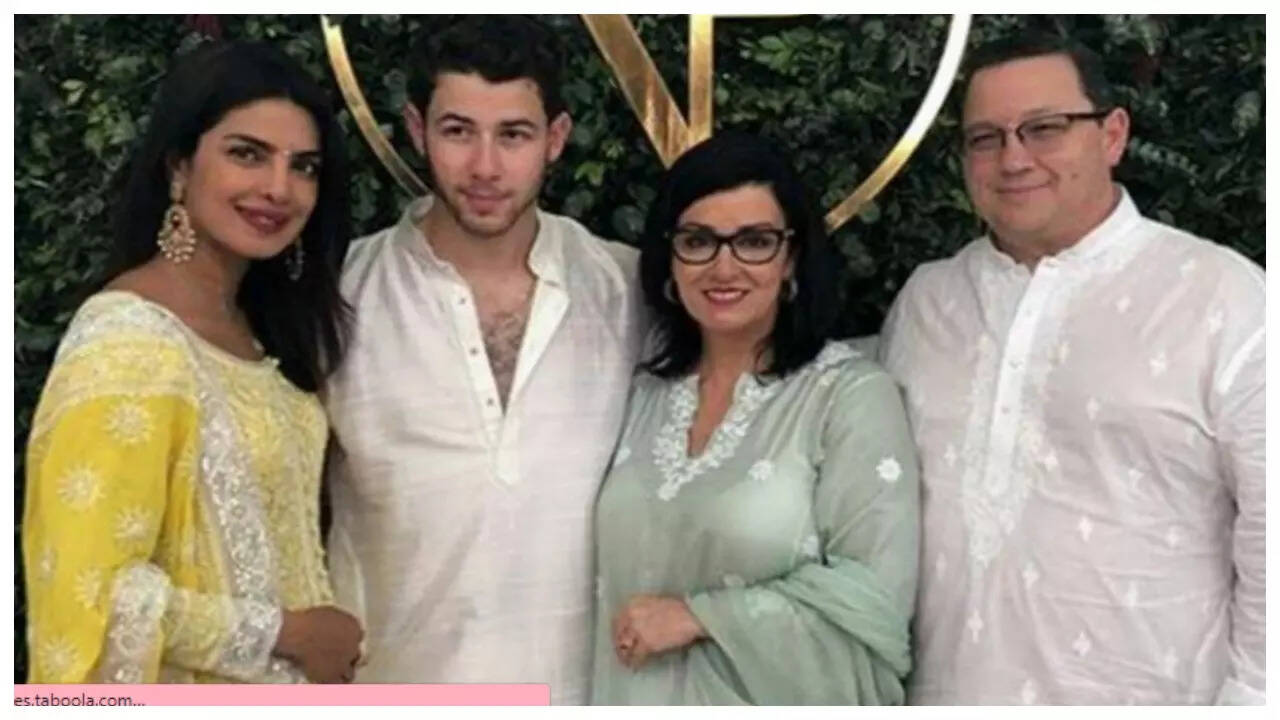 Recently Denise Jonas, Priyanka Chopra's mother-in-law, showed off a picture of all her daughters-in-law, that include Sophie Turner, Danielle Jonas and Priyanka Chopra. In a video shared by a fan page, Denise is seen welcoming the interviewer in her home as she showed a pic of the three ladies and said, "I have it at the top of my stairs. When I walk up, I see it every time."
She added, "I loved the Indian attire.
I just love that photo." When the interviewer remarked that the three women looked beautiful, Denise added, "Inside and out." Watch the video here…
Earlier, in an interview with Got It From My Momma Podcast, Denise spoke about her sons' wives and said, "I love all my daughters-in-law, and their parents, all of their parents. I feel like we have a good relationship with each of them, they are really good people." Denise mentioned that she feels really "blessed" and "grateful" and added, "They are inside and out really. I mean they are remarkably beautiful in person but they are such lovely women. I'm so blessed, grateful."
Recently, Priyanka Chopra was a stunning sight at the latest Jonas Brothers concert in Texas, where she arrived in style alongside Danielle Jonas. Sporting a captivating green cut-out dress with an elegant slit, Priyanka was captured in videos mingling with fans and grooving to the music, fully immersed in the concert experience.
As social media buzzed with photos and videos of Priyanka's presence, fans couldn't help but admire her beauty and energy, with comments pouring in like, "She looks so beautiful OMG" and "She's such a vibe." Priyanka's ability to rock any colour didn't go unnoticed either.
In the video, Priyanka Chopra is seen arriving at the venue along with her security and waving at fans in the audience. In another clip which is circulating on social media, Priyanka is seen with Danielle Jonas and another one has the 'Citadel' actress enjoying the music as she is seen singing along and grooving.