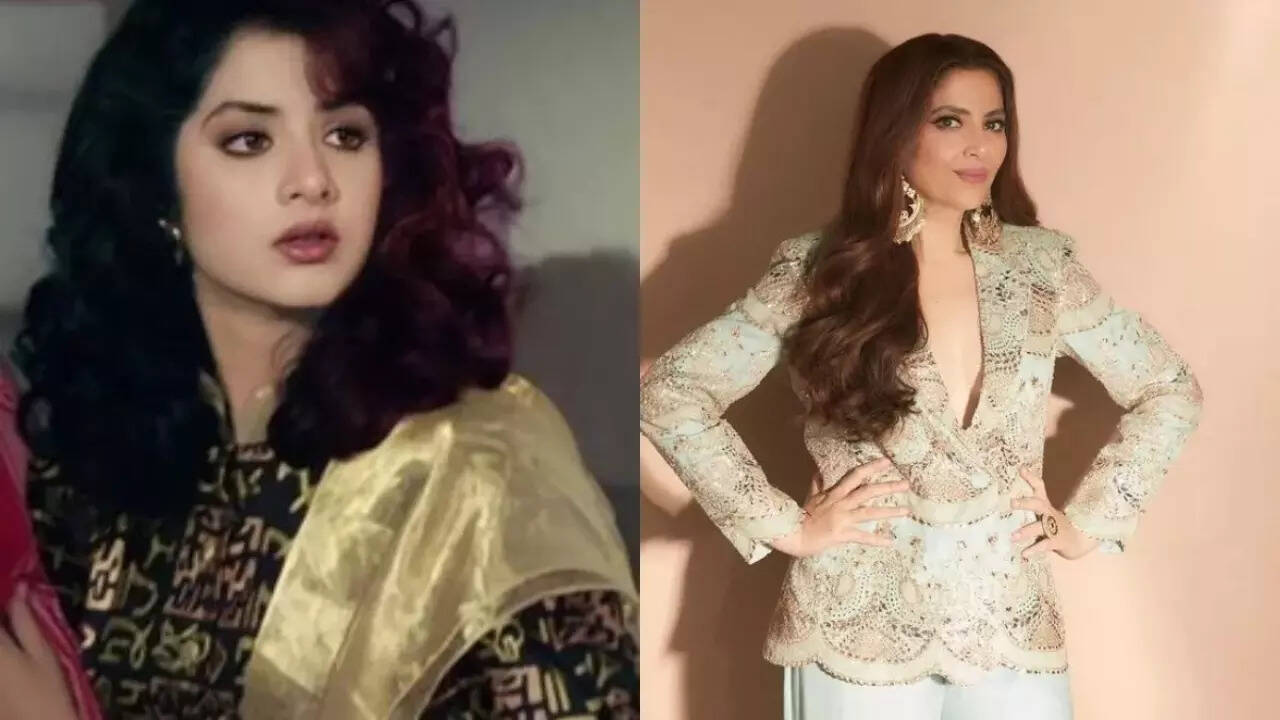 Sonam Khan is very well known for her film 'Tridev' and the iconic number 'Tirchi Topiwale' which is remembered over the years. The actress had also worked with Divya Bharti in 'Vishwatma' which was Sonam's last film, in 1992, before she decided to leave acting. A year after that, in 1993, unfortunately, Divya passed away. The police said that she was in an intoxicated state when she fell off her 5th-floor balcony in Mumbai.
In a recent interview, Sonam has spoken about her friendship witht he late actress.Sonam revealed to Bollywood Hungama that Divya was going to be introduced earlier in 'Vishwatma' with her. She was a beautiful person and they bonded so well because they were of the same age. There wasn't any ego in their friendship. They used to bond well, and joke a lot on the sets. The way Sonam spoke about her relationship with Divya, totally breaks the stereotype that two actresses cannot be friends. However, Sonam said that it really depends from case to case. 'Divya ji was just something else," said Sonam and that's why they bonded so well.
Sonam further recalls how she felt when she decided to quit acting. It pulled her heart and she isn't sure if leaving everything and going was the correct thing. But by the time the film was getting over, she was already married. In those days, one couldn't come back after getting married and having a baby. She immediately had a baby two years after marriage and gave up working. Rather, work gave up on her. Hence, Sonam feels that these days people who easily get work must value it and shouldn't take it for granted.
'Vishwatma' was made by Sonam's first husband Rajiv Rai. She later divorced him and got married to her friend Dr. Murali Poduval.