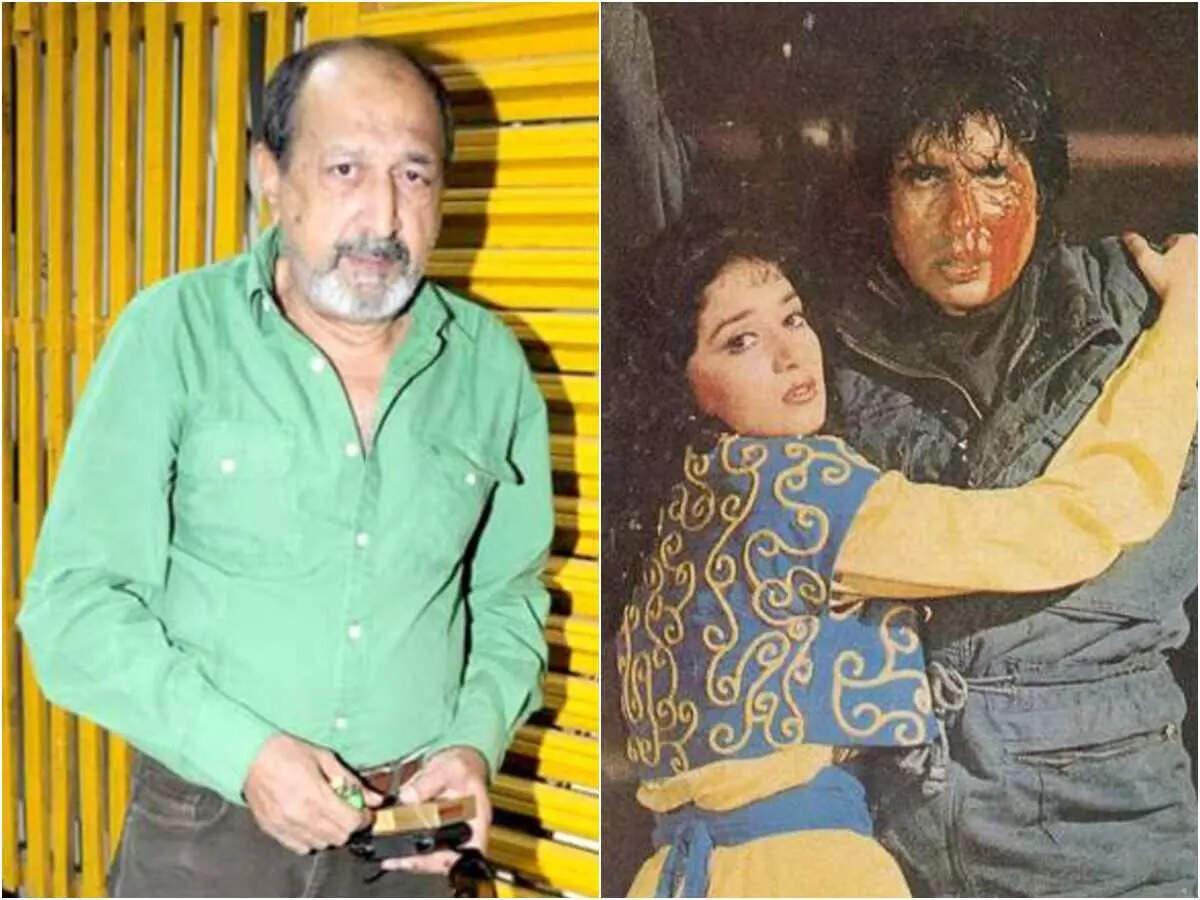 Tinnu Anand recently recalled an incident when he had signed
Amitabh Bachchan
and
Madhuri Dixit
for a film titled Shanakht in 1989. It was supposed to be their first on-screen appearance. But on the very first day of the shoot, Tinnu had an argument with Madhuri over wearing only a bra for a scene but she wasn't comfortable with it.
He told Radio Nasha that he was going to shoot the film's first scene where Amitabh would be tied up in chains by the villain.He is trying to protect Madhuri but he gets overpowered by goons. Then Madhuri's character comes into the picture and tells the goons why are you attacking a man in chains when a woman is standing in front of you.
Tinnu shared that he had narrated the entire sequence to Madhuri before she had signed the film. He recalled telling Madhuri that she was supposed to remove her blouse on camera and for the first time they would see her in her bra. And he would not be hiding anything because she would offering herself to help a man who is trying to help her. He told her it was a very important situation and he wanted to shoot it on the first day. And Madhuri had said okay.He had also told Madhuri to design her own bra for the sequence but it has to be a bra because she would be opening her blouse and offering herself to the goons. When they were supposed to shoot the scene, Madhuri did not get out of her room for 45 minutes. Tinnu went in to check and found out that she hadn't even gotten ready yet.
"I asked what happened. She said, 'Tinnu, I don't want to do this particular scene.' I said, 'I'm sorry, you have to do this scene.' She said, 'No, I don't want to.' I said, 'Okay, pack up, say good bye to the film. I'll cancel my shoot,'" he shared.
When Amitabh came on the set, he tried to be a peacemaker between Tinnu and Madhuri. "He said, 'Let it be, why are you arguing with her? If she has an objection…' I said, 'If she had to object, she should have done it earlier, before signing the film,'" Tinnu recalled.
Then Tinnu had already started looking for Madhuri's replacement but her secretary assured him that she would eventually agree, give her some time. But the film was only shot for 5 days and Madhuri and Tinnu never collaborated again.