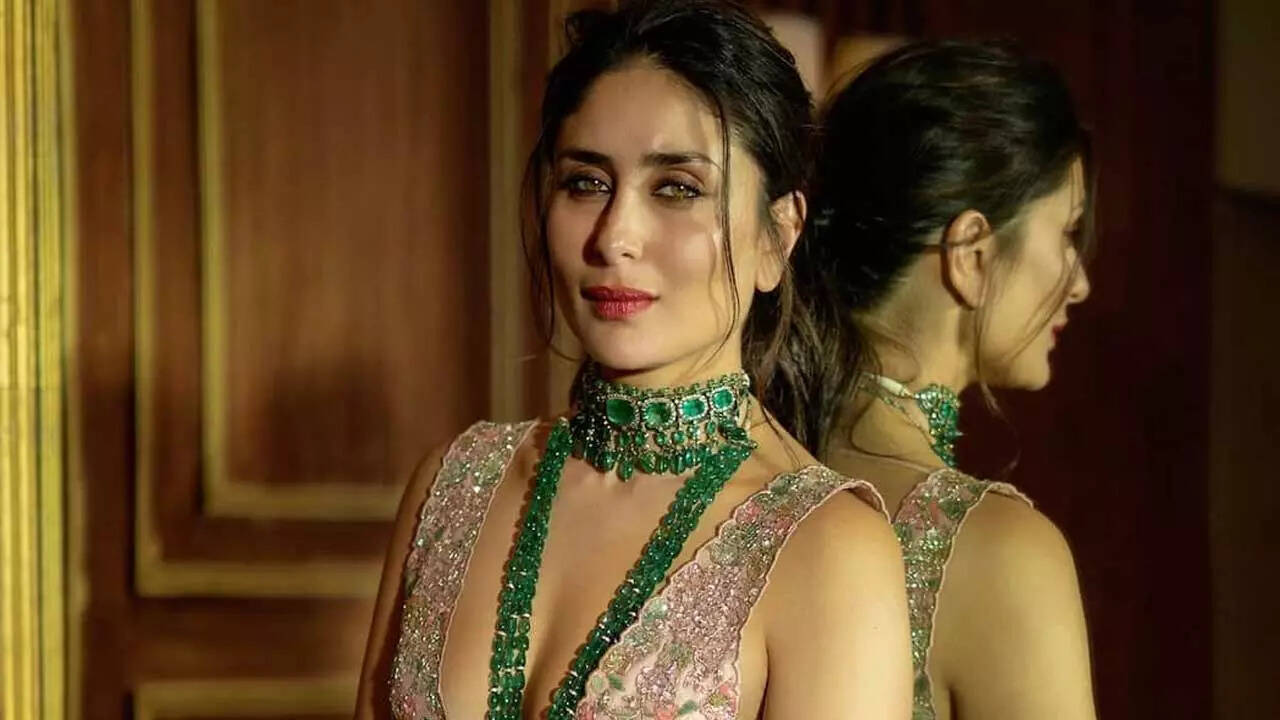 Bollywood's Bebo
Kareena Kapoor
Khan, is making headlines these days, as she is all set to make her OTT debut with 'Jaane Jaan', in which she will be seen with Vijay Varma and Jaideep Ahlawat. In a recent interview, the actor broke her silence on trollers who slam her for her interfaith marriage and age gap with husband
Saif Ali Khan
.
Speaking of the 10-year age gap, Kareena Kapoor and SaifAli Khan got married in 2012 in a very private ceremony in Mumbai.The news of their marriage was a shocker for many, as there is a difference of a decade between the two. Speaking about the same in her conversation with The Indian Express, Kareena said that age has never been the matter. If anything, Saif has only turned hotter with time. Also, she is happy that she is 10 years younger than Saif, and it should be him who needs to be worried.
On a serious note, Kareena said that at the end of the day what matters is that they have respect and love for each other and that they have fun together.
Addressing the interfaith marriage and the criticism around it, Kareena said that people spend so much time and energy around these things, which should not be a topic of conversation in the first place. The important thing is that she and Saif enjoy each other's company. Further, whatever faith she follows or Saif follows, has never been the point of discussion.
Meanwhile, on the big screen, Kareena was last seen in 'Laal Singh Chaddha'. Next, she has 'The Buckingham Murders' and 'The Crew' in the pipeline.