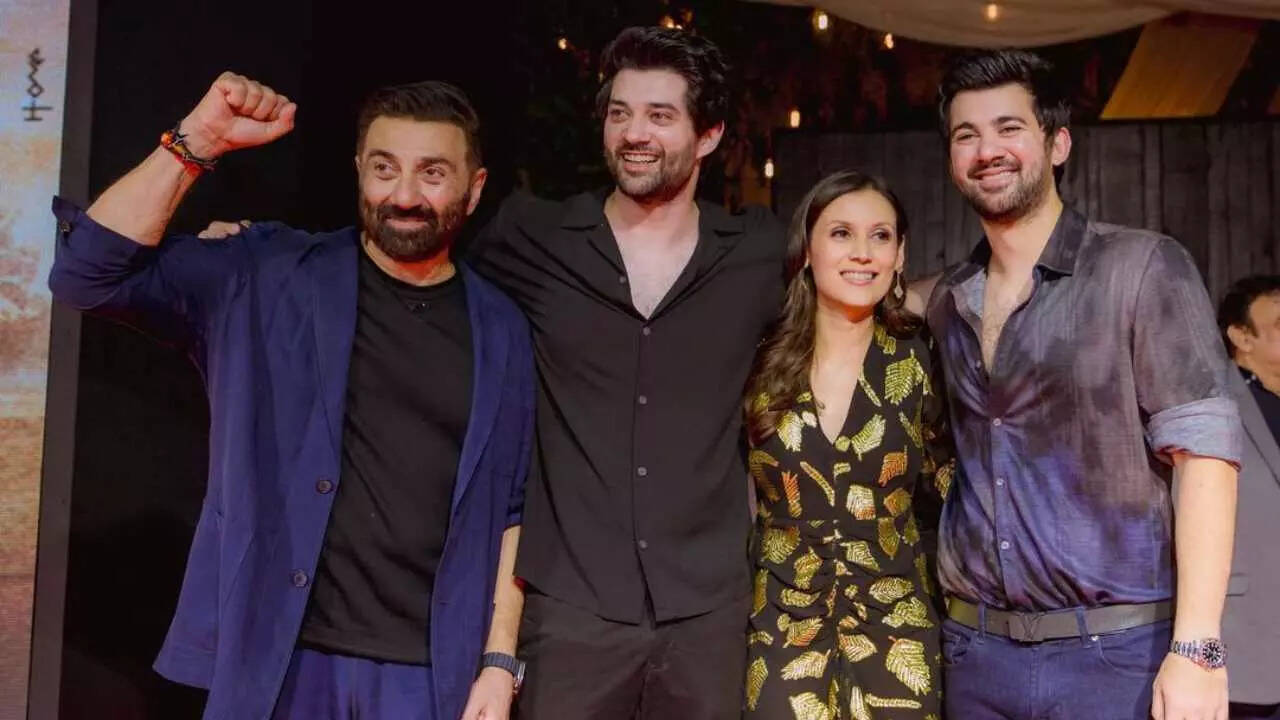 Sunny Deol
recently opened up about his son Karan Deol's wedding to Drisha Acharya and said that he was upset with some of his relatives who recorded videos from the ceremony and uploaded them on social media.
"I was very upset with some of my relatives. I scolded a couple of them for recording videos inside the house. I said 'Aren't you ashamed?'" Sunny shared on Aap Ki Adalat.
Later, Sunny discovered that all the attendees were recording videos and it was then he realised that he can't do anything about it and let it be. "When the functions were happening, I saw there were videos being recorded everywhere. So, then at the end of the day, I said, 'Let it be, I can't do anything about it'," he said.
Sunny also talked about the negativity on social media and said it is used by the people who only think about themselves and don't care about how their words would hurt someone else.
A few days ago, Karan treated his fans with a glimpse of Gadar 2 success party. Karan took to Instagram and shared some adorable clicks featuring actor and father Sunny Deol, his wife Drisha Acharya, his brother Rajveer Deol, Shahrukh Khan, Shahid Kapoor and Paloma among others.
Meanwhile, Gadar 2 crossed the Rs 500 crore margin after Baahubali 2 and Pathaan. Directed by Anil Sharma the film also starred Utkarsh Sharma and Ameesha Patel in the lead roles.