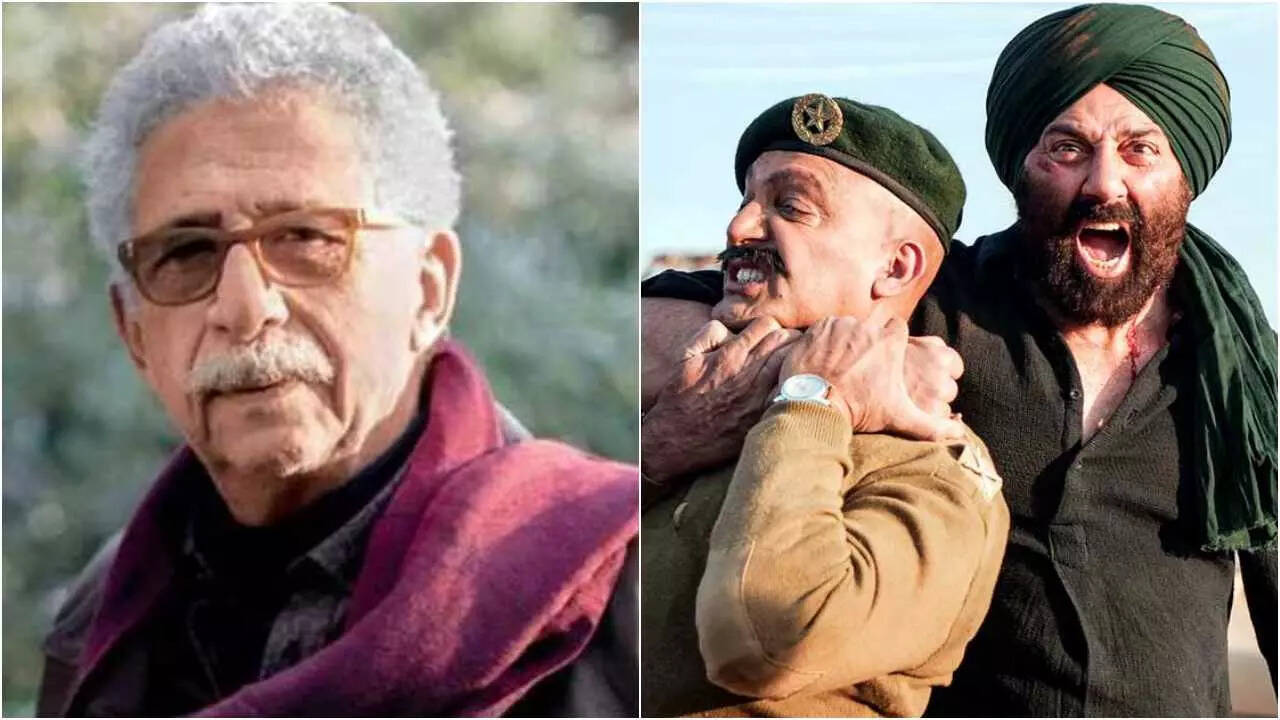 Veteran actor
Naseeruddin Shah
is not happy with the success of
Sunny Deol
and Ameesha Patel starrer Gadar 2. He raised his concern over the popularity of films like Gadar 2, The Kashmir Files and The Kerala Story and labelled it as disturbing.
When asked about the changing objective of filmmaking in Bollywood, Naseeruddin told Free Press Journal that right now the more jingoist you are, the more popular you become because this is what has been ruling this country.
He said that it's not enough to love your country but you need to beat drums about it and create imaginary enemies. "What these people don't realise is that what they are doing is very harmful. In fact, films like The Kerala Story and Gadar 2, I haven't seen them but I know what they are about," he added.
Naseeruddin also expressed his concern over the fact that films like The Kashmir Files are becoming massively popular and films made by Sudhir Mishra,
Anubhav Sinha
, and Hansal Mehta who are trying to portray the truth of their times are going unnoticed.
He said that it is important that these filmmakers don't lose heart and continue telling stories as they will be responsible for posterity. He further said that a hundred years later people will see Bheed and they will also see Gadar 2 and find out which one portrays the truth. He believes film is the only medium which could do that because it is hard to resort to abstraction and capture life as it is.
"So regressive is a pretty mild word for what's going on. It's frightening where filmmakers are being coopted into making films which praise all the wrong things and run down other communities for no reason at all. It's a dangerous trend," he concluded.