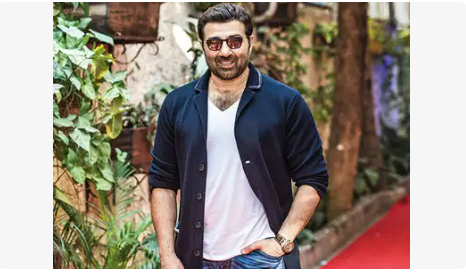 Sunny Deol
, basking in the success of his magnum opus Gadar 2, is currently on a professional high. The actor however, was recently in the news when a video of him from the airport went viral, where he was seen moving away from a fan who wanted a selfie.
Recently, while appearing on RanveerAllahbadia's podcast, the actor said that sometimes what happens is that he is constantly running around.
He also revealed that he got a catch in his back recently, but still, he has to go along with it and carry on his day, even in pain.
He further went on to say that obviously, fans love you, and you owe them. He said that however sometimes, fans get too close for comfort and even when they are clicking a selfie, they don't move away. The actor added that at that time, he is not thinking if someone is recording him, he just has to carry on and move.
He further went on to say that whoever wants to edit and present these things in a way that attract eyeballs, let them do it for fun since he hasn't done anything wrong.
In the same podcast Sunny also spoke about his childhood and revealed that he was was dyslexic as a child, and found it hard to address a crowd. Till date, he struggles to read from a teleprompter when he has to give public speeches.
Sunny Deol opened up about battling dyslexia as a child. However, back in those days, nobody was even aware of what dyslexia meant. So no one understood his condition. He said he would often get slapped and was called a duffer for not being able to study and score well.
Sunny added that even to date when it comes to reading, there have been times when the words look all jumbled up to him. Therefore, when people ask him to use a teleprompter at a public event, the actor refuses. He asks them to brief him on what is to be said and he will try to deliver the same words.