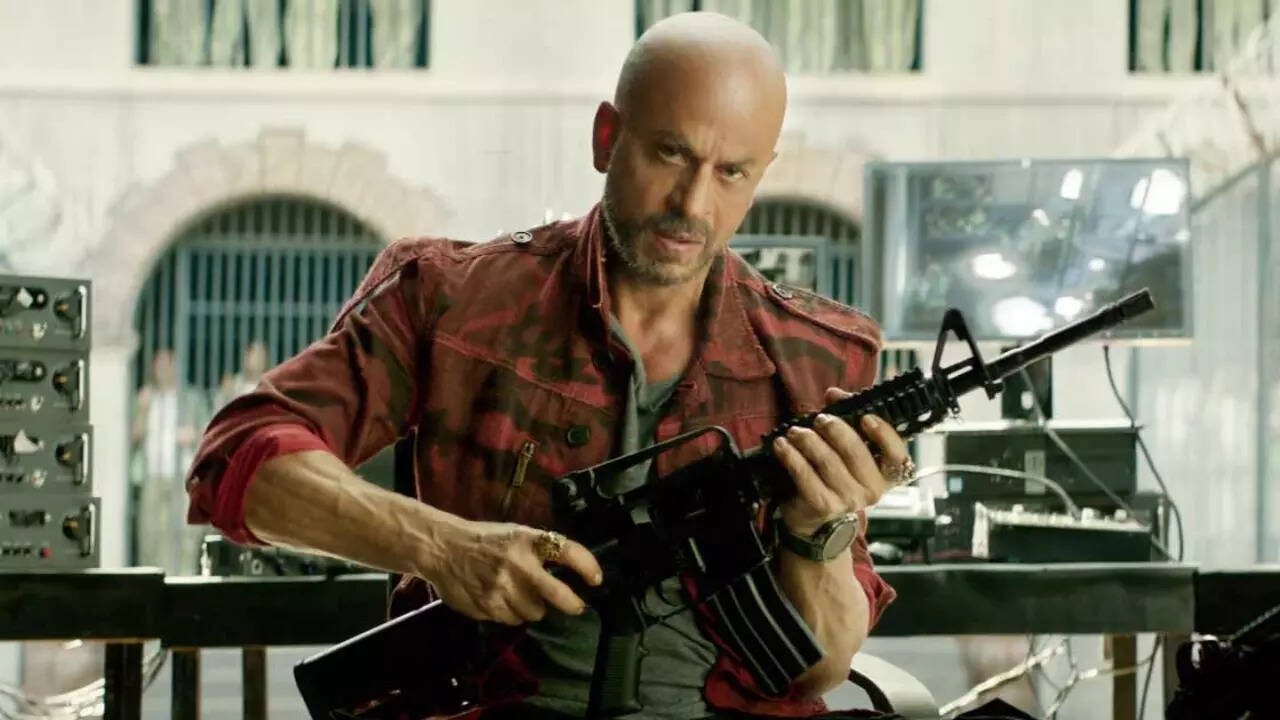 Shah Rukh Khan
starrer Jawan released on September 7 and just as it finishes a week of its release today, the film has made about Rs 340 crores nett at the domestic box office in 8 days. The team of Jawan is having a success event in Mumbai today which saw Shah Rukh Khan along with the entire team of Jawan. SRK was seen in an all new look and his braided hairdo along with a black suit left everyone stunned.
At the success event of the film in the city, the film's editor Ruben was asked if he was in a dilemma because there was Shah Rukh in the film and actors like Vijay Sethupathiand Nayanthara.Responding to it, Ruben said, "For a star like him, he can take any control over the film. He is also the producer. But he was so generous to say, please cut my scenes and keep more scenes of the girls and the villain. He was focusing more on the villain and I was so surprised. I usually don't interact with any actors while on a film because then they get friendly, they try to hold my mouse and make me do my work according to them. But SRK was so easy to work with."
Ruben further added what he has learnt from Shah Rukh. "But SRK was so easy. Every time I have interacted with him, I have got to learn something. Not about movies, but how to love."
The event was attended by
Deepika Padukone
as well, along with director
Atlee
and Vijay Sethupathi.
Also See: Best Hindi Movies of 2023 | Top 20 Hindi Movies of 2023 | Latest Hindi Movies