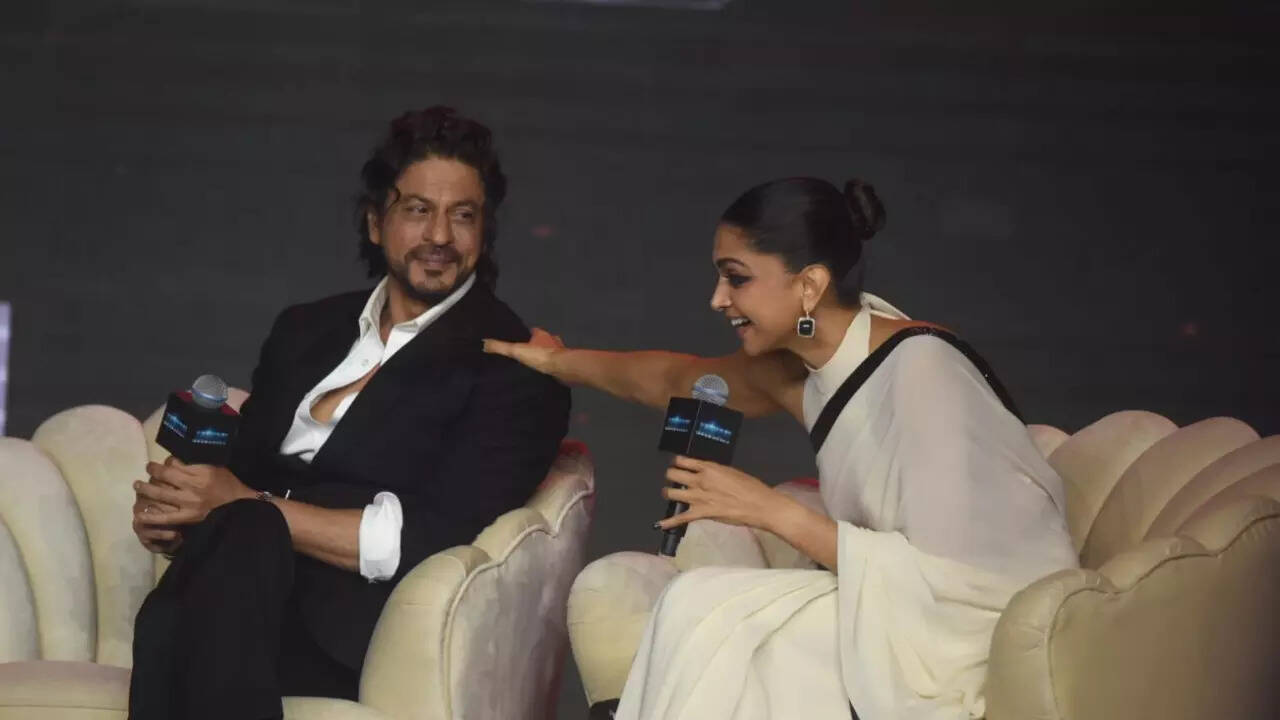 Shah Rukh Khan
starrer 'Jawan' which released on September 7 has created a euphoria which is unheard of, in a while! The film turned out to bring the highest single day numbers for a film on its first Sunday and the audience watching in theatres, can't stop whistling and hooting. Apart from SRK's starry aura, one of the things which has stood out for fans is seeing Shah Rukh and Deepika together on-screen again.They've created magic with their chemistry and this time around it's different because she also plays his mother in the movie. But did you know the funny story of how Shah Rukh thought of Deepika for this part?
At the success event of 'Jawan' today in Mumbai which was attended by SRK along with Deepika, director
Atlee
and other team members, the superstar confessed how he thought of her for the part. Shah Rukh said, "I love her too much so I will never call her for something which doesn't become of essence for her because she started her career with me. I have to tell you where I got that thought. Deepika was doing Besharam Rang, I will not lie, I saw her doing Besharam Rang and I felt she will be good as a mother. So, I asked Pooja (his manager Pooja Dadlani), 'kya yeh maa ka role karegi?' She said, 'Shah she loves you too much, of course.' I'll tell you honestly. Pooja must have gone to her for 2secs and immediately she came back saying, 'ya she will do it whenever you say I will come and do it.'"
Shah Rukh further showered love on Deepika and praised her as an actor. He also said it was gutsy of her to take the part. "It was very large-hearted of her. We are very close to each other, we love each other like family but even then, sometimes work and profession comes in your head and heart. For her to have done this also as an actor is very gutsy. She's a big size actor. Thank you Deepika'."
At the event, director Atlee revealed that the budget of 'Jawan' was more than Rs 300 crores.