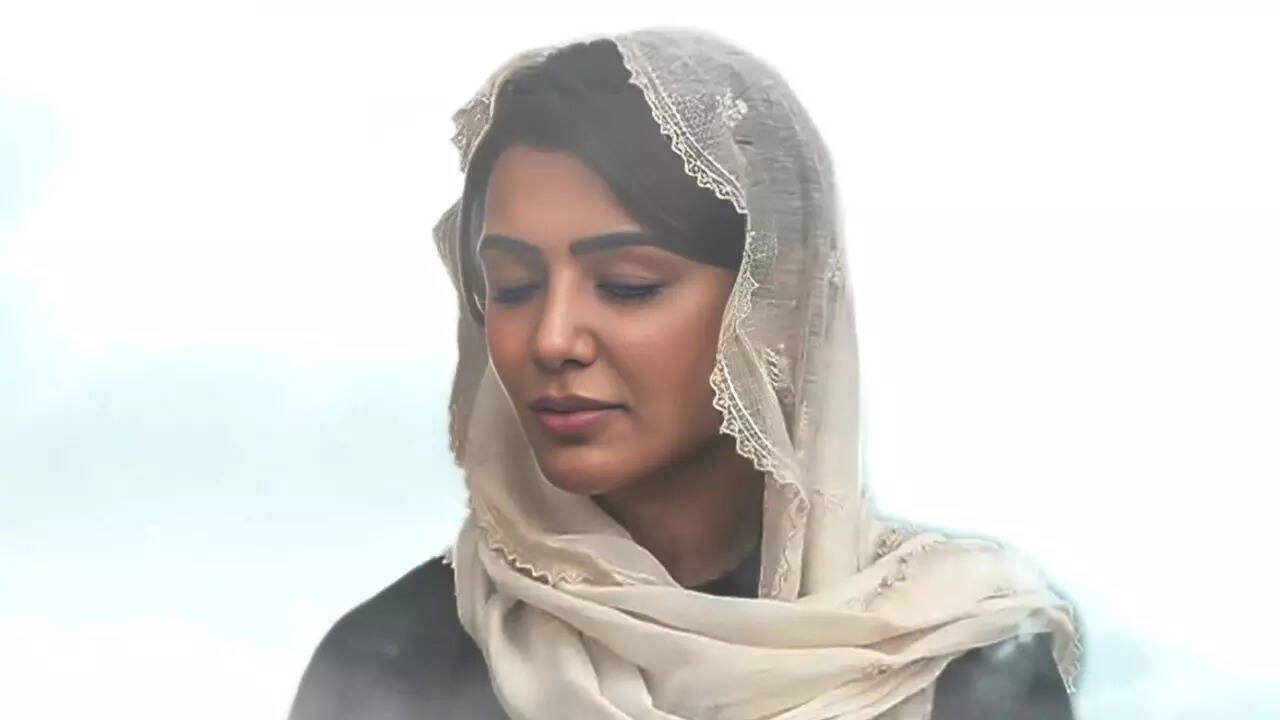 Samantha Ruth Prabhu, one of Tollywood's most beloved actresses, expressed her immense gratitude and joy after receiving a heartwarming response for her latest release, 'Kushi.' The talented actress, who is currently abroad, took to Instagram to share her feelings, describing herself as the "luckiest girl alive." Her heartfelt message came in the form of a series of images and a video, providing fans with a glimpse into her emotions and the incredible journey surrounding the film.
In the first image shared by Samantha, she is seen making a heart shape with her hands, radiating with happiness and love. The subsequent two images capture her in a state of anticipation, eagerly awaiting the audience's response to her work. Finally, the fourth image is a clip that perfectly encapsulates the euphoria surrounding 'Kushi,' with confetti showering the air during a memorable song sequence.
Samantha accompanied these visuals with a thoughtful caption that read, "It never gets easier; it's the possibility of having a dream come true that makes life interesting."
In her Instagram post, Samantha went on to express her gratitude: "Thank you for #Kushi pic 1 – After the movie's release, Pic 2 and 3 – Before (the stressssssssssss), Video 4 – You make me feel like the luckiest girl alive."
'Kushi' is a Telugu-language romantic comedy film written and directed by Shiva Nirvana. The film graced the screens on September 1, 2023, and has been making waves ever since. The movie revolves around the story of Viplav, an employee at BSNL, who falls head over heels in love with Aradhya, a corporate professional working at iLabs Centre and a Brahmin girl. Despite facing opposition from their parents, Viplav and Aradhya choose to marry each other, embarking on a journey filled with relationship challenges, insecurities, jealousy, and other complex emotions.
The film has touched the hearts of many with its relatable and emotional narrative, brought to life by Samantha's stellar performance and the skilled direction of Shiva Nirvana.
'Kushi' movie review and release LIVE Updates: Vijay Deverakonda and Samantha starrer makes a whopping Rs 16 crore on opening day