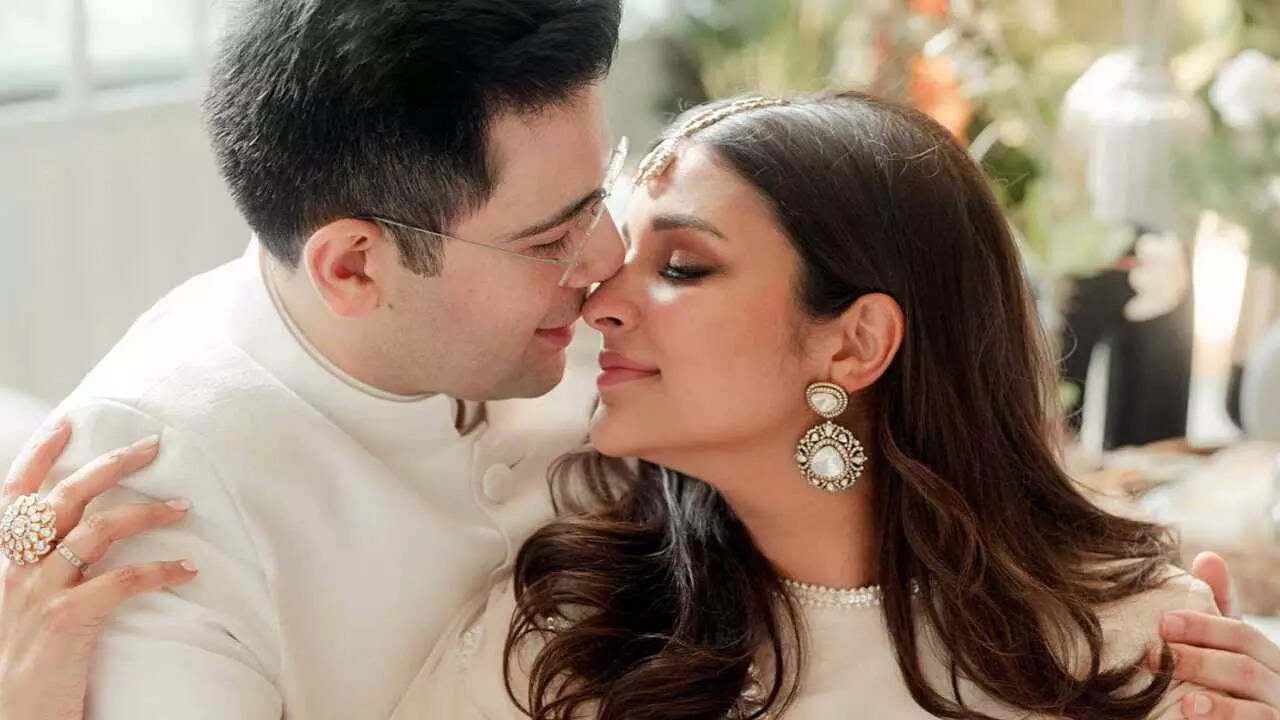 The much-anticipated wedding of
Parineeti Chopra
and AAP leader Raghav Chadha is just around the corner. The wedding preparations are in full swing. Amid this, Raghav recently opened up about his first meeting with Parineeti and said that it was very magical.
Speaking to Ranveer Allahbadia, Raghav said that it was a very organic way of meeting. It is something that he thanks god every day for giving her Parineeti in his life.He said that it's a huge blessing and he is extremely happy that he has Parineeti as his partner.
When the YouTuber said that the entire nation is happy and eager about their wedding, Raghav replied, "Main desh se zyada khush hoon (I am happier than the country)."On Wednesday, a picture of the couple's reception invite went viral on social media. The reception invite features a rose-gold coloured motif design on a white background with the details of be groom and bride's family and location.
The card read, "Alka & Sunil Chadha invite you for the reception lunch of their son Raghav And Parineeti, daughter of Reena & Pawan Chopra on 30th September 2023. TAJ Chandigarh." A reception will take place in Taj Chandigarh on September 30.
Recently, Parineeti and Raghav were spotted offering prayers at the Mahakaleshwar Temple in Ujjain. Earlier the duo visited Golden Temple in Amritsar. The duo exchanged rings on May 13 at Kapurthala house in New Delhi in the presence of their loved ones.
The star-studded ceremony was attended by several politicians including Delhi Chief Minister Arvind Kejriwal, Punjab CM Bhagwant Mann, former finance minister P Chidambaram, and Shiv Sena leader Aaditya Thackeray.
Before their engagement, both Raghav and Parineeti had kept mum about their relationship. Parineeti and Raghav reportedly knew each other for several years before they began dating.