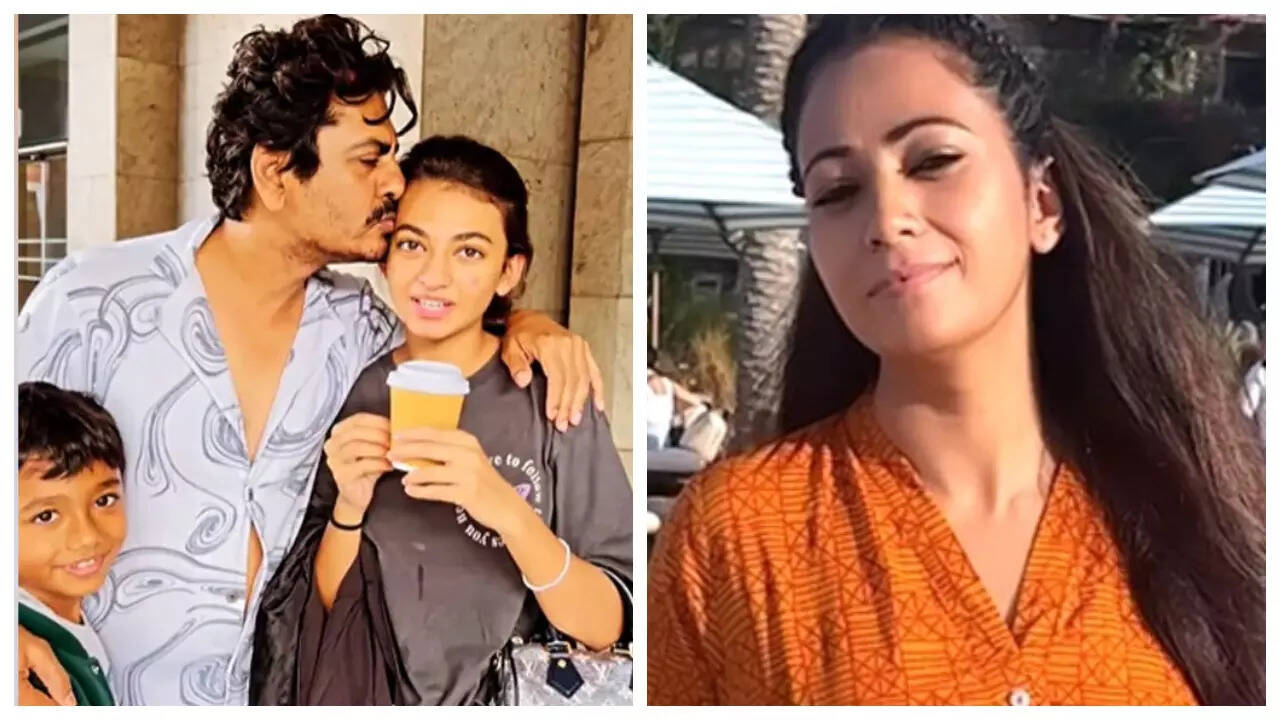 On Saturday, Nawazuddin Siddiqui's wife
Aaliya
announced her decision to quit social media. She has decided to take this decision in a bid to get her kids off from phone addiction.
"My daughter Shorais 13 and she was glued to the phone. I realized that if I don't quit social media, she will not. I think the kids of today's generation are going in the wrong direction and we parents should not spoil them by giving them phones.We don't know the kind of content they are being exposed to. Besides, kids in Dubai are very modern, but I felt the need to give my kids the right environment. I felt if my kids keep seeing me on YouTube,
Instagram
, Facebook, even they will want to be there. Also, I have not just quit social media, but I have quit the industry as well. I just directed a short film, but now I don't want to do anything else but dedicate my time to the kids," shared Aaliya.
When asked if her daughter revolted against the decision, Aaliya added, "Shora was so aggressive initially when I took away her PS5, her iPad and phone. She will have a laptop, because she has to study, but the phone is her life. She is her father's jaan but this time Nawaz has supported me. Whatever Shora demands, he does it instantly, but this time he told me, 'You have taken a very good decision, I am with you, and it is wrong to give phones to kids'. I feel as parents we want to give our kids a life of luxury but instead we are damaging them. We don't know what they are watching, how their brain is developing. Honestly, I feel us parents are to be blamed because we just hand over the phones to keep our kids while he chill in our comfort zone. But we need to change this now."
Recently, Aaliya received a notice from Dubai government over non-payment of dues. Confirming the same, she shared, "Yes, I did receive the notice from Dubai government and I was very scared. Imagine me alone, being asked to leave the country with the kids. However, it turns out Nawazuddin had made a payment through a lawyer, who stole his money and didn't pay the rent. He had cleared the accounts but the fraudster here didn't pay the rent. Things have been taken care of now and I feel bad for Nawaz."
For the past few years, Aaliya has been hitting headlines for her separation from Nawazuddin, giving an update on the same, she shared, "The divorce has not been finalized yet, we are getting close because of the kids. In fact I have been in constant touch with Nawaz when I decided to take away the phone. Shora is also very upset, but he is coming tomorrow to Dubai and will talk to her. Also I felt that I don't have an identity, I am only Nawazuddin's wife, I was in the news due to the divorce. I have not done such a big thing that people will look at me. So I want to do something positive in my life and then comeback."