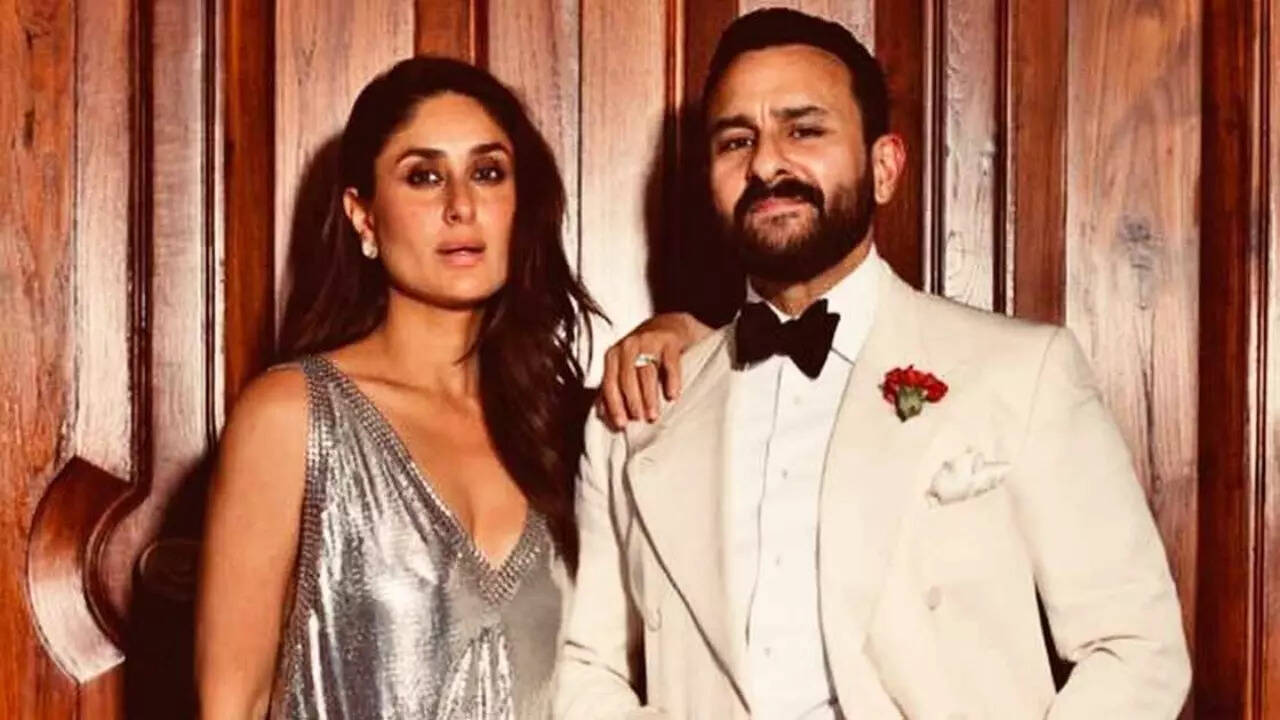 Kareena Kapoor Khan is set to make her OTT debut with 'Jaane Jaan' directed by Sujoy Ghosh. The film sees Kareena alongside Vijay Varma and Jaideep Ahlawat. It is an adaptation of the Japanese novel, 'The Devotion Of Suspect X'. At the trailer launch event of the film today, Kareena revealed that her husband
Saif Ali Khan
had warned her about the film. He had asked her to go on the set prepared since she was working with Vijay and Jaideep.
Kareena said during the event, "They intimidated me.Because they were so prepared. Saif had already told me, he's like, 'listen, this is not the kind of film where you go the set, do make-up and say the dialogue. So, please stop this attitude because you are working Jaideep and Vijay. He was like, you better be on your toes. It's not like it's like a picnic. He's like, stop being that backbencher. Now, you have to do something. And I was like, yeah, yeah, yeah. I have to!"
While talking about Saif Kareena was further asked if they both shares their scripts with each other. Kareena laughed and told director Sujoy, "They're asking if share the scripts with each other, so this particular script, do you want to reveal the suspense?"
Sujoy then said, "It's a long history, we don't have that kind of time. But, yes, Saif has a history with this film and like a true husband, he's now put the responsibility on Kareena."
Kareena further added, "Saif is actually most excited about this script. He's really excited because it's all of us together. And I think he's eagerly waiting to watch the film. He's seen the promo at least 3-4 times. And he's like, I think everyone's completely killed it."
For those not in the know, this adaptation of 'The Devotion Of Suspect X' directed by Sujoy, was to star Saif Ali Khan along with
Kangana Ranaut
. But things didn't fall in place at that point. Almost a decade later, Kareena is on board and she's finally working with Sujoy!