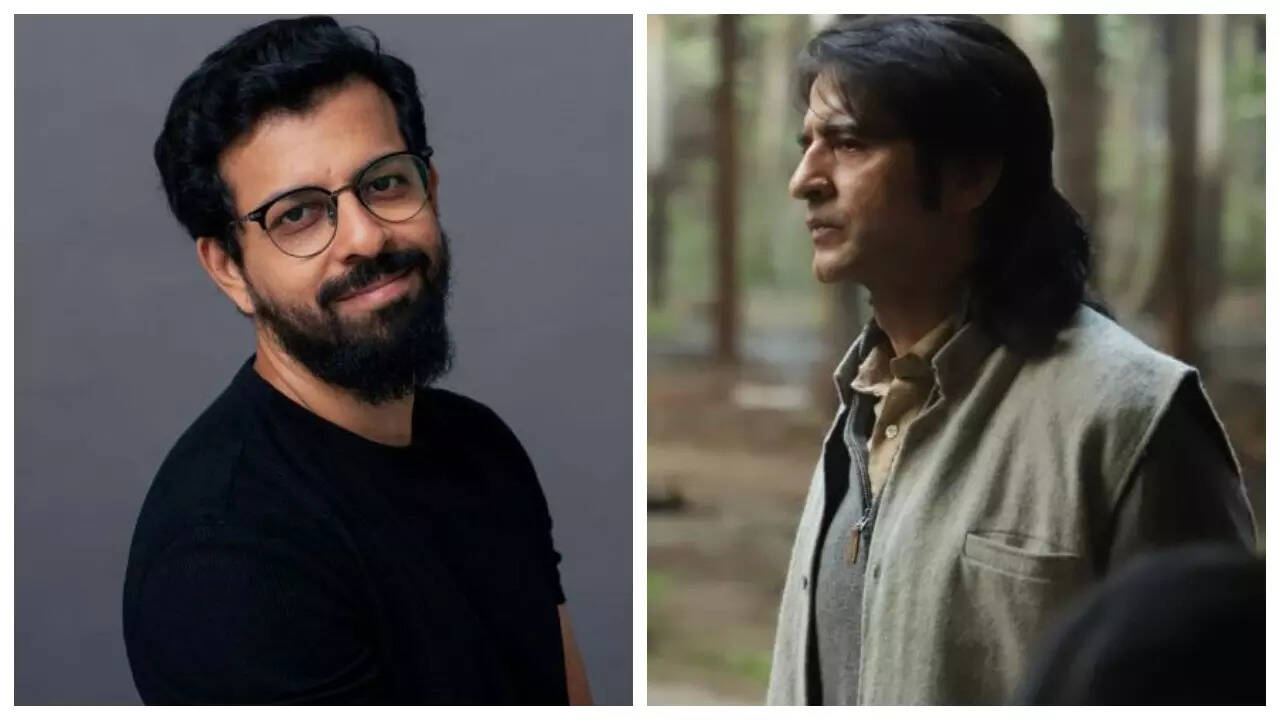 In the clutter of crime dramas on OTT, filmmaker Bejoy Nambiar promises an engaging watch with Kaala, which follows the journey of an Intelligence Bureau officer caught in the power struggle of the dark world of reverse hawala. This series features a promising cast of Rohan Vinod Mehra, Nivetha Pethuraj, Taher Shabbir, Jitin Gulati, Elisha Mayor and Hiten Tejwani. Kaala features a brutal power struggle with emotions of betrayal and revenge peaking through the narrative.
Ahead of its release, Bejoy decoded the show for ETimes, spoke about the cast and much more. Excerpts:
How did you conceptualise Kaala?
Initially, the germ of an idea I had written was for a film and then given the opportunity, I just adapted it and pitched it like a long format show. It took me about a month to flesh it out but as soon as I pitched the idea, the producers were hooked to it.
With Kaala you seem to have dived deep into the action genre…
My favourite genre is drama and that has not changed. So this is also a very dramatic one, there are a lot of layers. In fact, what you see in the trailer is the tip of the iceberg. The narrative revolves around the three men and how their actions pivot the story forward. So the action is kind of coincidental and part of that narrative. So I wouldn't call Kaala an out-and-out action thing, but a drama show that has enough doses of action.
You've given a never-before-seen look to Hiten Tejwani in the trailer, how did his casting come about?
I was seeing him after a long time, because I've only seen him on TV. The casting guys were testing him for another role and I found it fascinating. Suddenly seeing him do something so different from what he had done before, that really excited me. And I think he had tested for another part, but that itself made me curious and made me want to explore a different shade for him. And then he came over and met me and I pitched him this other role. He immediately latched on.
There are so many crime dramas on OTT releasing every month, how does Kaala stand out in the clutter?
Well, I hope it stands out. The hope is that it manages to find a wider connect, despite the clutter of shows being there. I'm hoping this still becomes a clutter breaker. Because I know for a fact that we have tried something new. Now when you try something new, you can either fall flat on your face or it can manage to transcend and connect. And we're only hoping for the latter. Even if it doesn't manage to try to connect, at least there will be some learning there also. But from whatever we have done so far, from the samples that we have done and shown to some of the audiences, the feedback has been very, very positive. And that has really fueled us on and on. I'm really hoping that it translates well with the audience as well.
These days a lot of shows are left open ended, with scope for a sequel. What have you planned with Kaala?
We definitely have a season 2 in mind and we have written the show with that in mind. And there are things that we have kept in mind while structuring the show as well. But that call lies with the streaming platform. They will also take it once they see how it fares and everything.
You shared that initially Kaala was meant to be a movie, but has been transformed for OTT. Do you feel digital platforms are changing the norms of entertainment?
At the end of the day, I'm a filmmaker and I'm trying to showcase my story in the best possible way, in the best possible venue. So if I'm getting an opportunity where I can explore the story in a way which serves it better, I'm going to grab that opportunity. If it's not a film and if it's a long format and I'm able to do justice to it, then I'm going to grab it. And going forward also, I think it's going to be the same. So as long as you get to tell the story that you want to tell in the way you want to tell it, I think that's the ideal situation for a filmmaker.