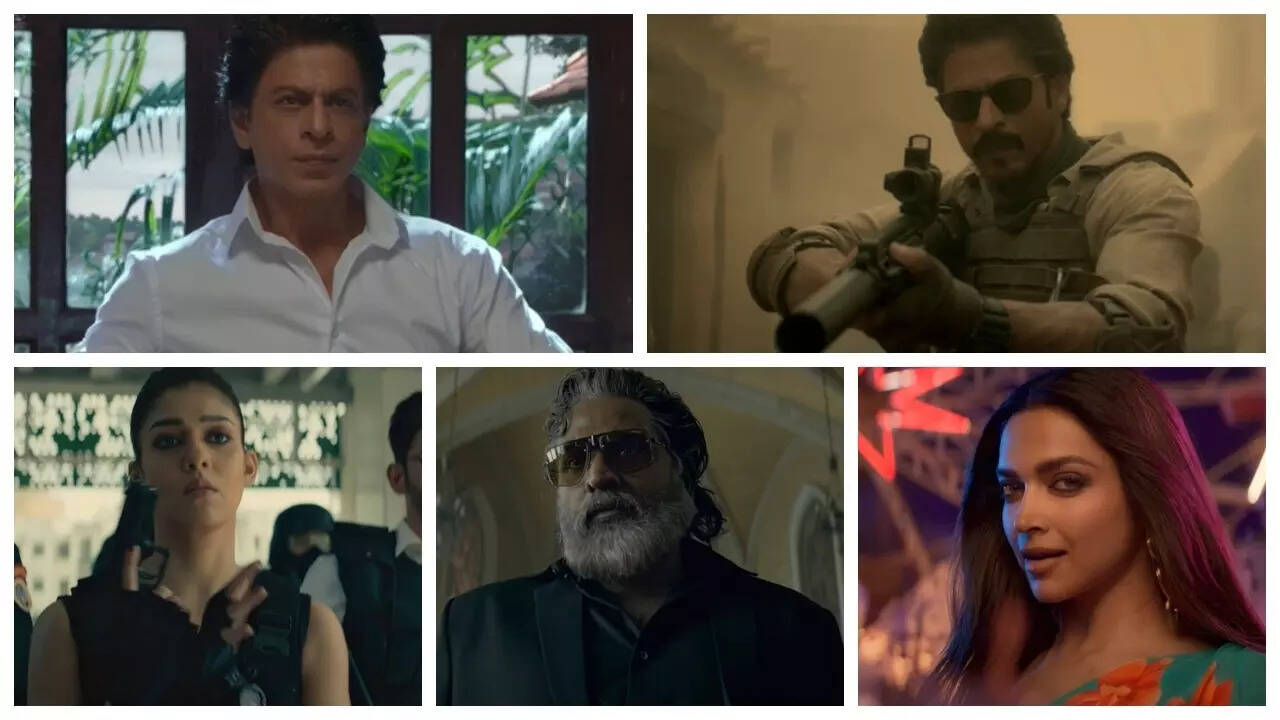 After much anticipation and raising the curiousity of fans, the trailer of 'Jawan' is finally out and it will blow your mind.
Shah Rukh Khan
is seen in so many different avatars that one loses the count and that's not all. The trailer has so much packed into it, with such an ensemble, action sequences, funny dialogues and a lot more thrown in – that you will have to watch it atleast two-three times to sort of absorb what it has to offer.
The trailer begins with Shah Rukh's character calling himself a King who keeps losing every battle and roams in the jungle hungry and thirsty. He then decides to hijack a metro in Mumbai where one sees him dancing. Nayanthara who plays a police inspector asks him on phone what does he want and he says, "Yun toh Alia Bhatt chahiye." While he seems fierce, scary, he also comes across as a phsycho with a really quriky sense of humour.
There's so much happening that one is left confused about SRK's character and the things which the story has to offer because in another scene, one sees that Nayanthara is married to him. The glimpse of
Deepika Padukone
and Shah Rukh together is just magical and fans would love to see their chemistry in this one even though DP only has an extended cameo.
Then comes Vijay Sethupathi who seems menacing and SRK against him in a patriotic avatar who would do anything for the nation. All in all, Jawan seems packed with thrill, ace dialogues, performances, adrenaline pumping action and patriotism that will give you an emotional rush. Atleast, the trailer promises all that. One hopes the film lives up to expectations.
Shah Rukh shared the trailer and he wrote, "Of Justice & A Jawan. Of Women & their Vengeance. Of a Mother & A Son. And of course, a lot of Fun!!! Ready Ahhh!!!
#JawanTrailer
out now!
#Jawan
releasing worldwide on 7th September, 2023 in Hindi, Tamil & Telugu."
'Jawan' is set to release on September 7.