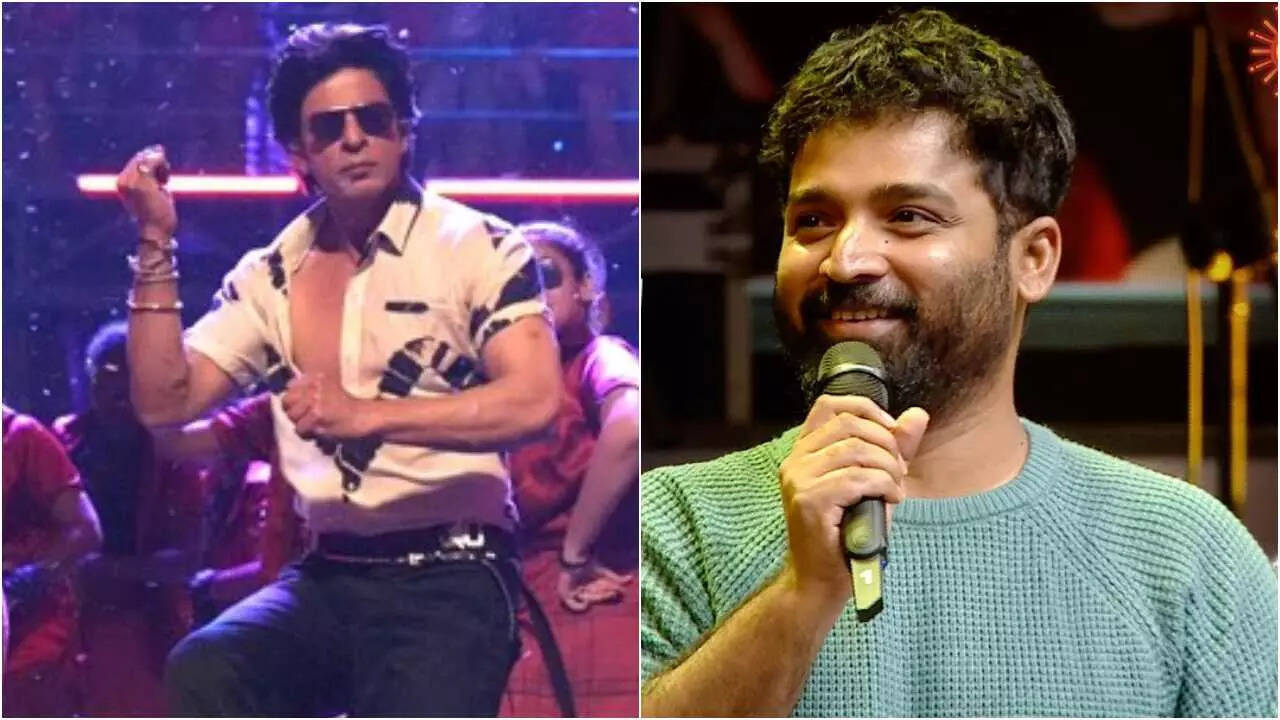 The blockbuster success of
Shah Rukh Khan
's latest film 'Jawan' is not limited to Hindi-speaking regions alone. The film, directed by
Atlee
, has made a significant mark in Tamil markets as well, and the man behind the mesmerizing dance moves of the song 'Zinda Banda', choreographer Shobhi Master, recently shared his thoughts on the film's success and his experience working with the Bollywood superstar.
Shobhi Master, renowned for choreographing several Bollywood hits like 'Holiday', 'Akira' and 'Mumbai Express', which featured Kamal Haasan, revealed that the opportunity to work with Atlee and Shah Rukh Khan was the primary reason he agreed to be a part of 'Jawan'. He stated, "What prompted me to say yes to 'Jawan'? Because of Atlee? Yes, of course. Also, it was the first time I was going to work with Shah Rukh Khan, so it was very special."
Describing his experience working with Shah Rukh Khan, Shobhi Master shared, "It was a fantastic experience and a dream come true. During my childhood, I watched 'DDLJ' and 'Kuch Kuch Hota Hai.' He is a very humble and kind person. He greeted me very well." He also reminisced about a conversation with
SRK
where the actor expressed his concerns about dancing in the South Indian style, to which Shobhi Master assured him. He revealed, "SRK said he can't dance like Thalapathy Vijay. I told him, 'I'll be by your side'. He felt that dancing as per South Indian dance moves is very difficult. We also spoke a lot."When asked about choreographing the song 'Zinda Banda', Shobhi Master revealed, "It is a peculiar song. There were only girls, almost one thousand of them in the dancers. SRK is the only guy. That is very unique. It is a very heavy song and an energetic song to perform. That motivated me." He credited director Atlee for providing a solid foundation for the song within the film's narrative, saying, "Atlee gave the foundation to the song since it is his film. It's a women's prison, so automatically all the girls will be there. In this prison, there's a celebration happening and a song is going to start. He already made a story. So, I followed that route and did my job."
Speaking about his future plans, Shobhi Master expressed his enthusiasm for working in various language films, including Hindi, Tamil, Telugu, Malayalam, and Kannada. He added, "Now, it's no more a Hindi film or a South film. It's an Indian film. 'Jawan' is doing very well in Tamil. People are saying that it does not look like a dubbed Hindi film. We are the Indian film industry."
In closing, Shobhi Master also praised some of the industry's best dancers, saying, "I love to watch
Madhuri Dixit
ma'am, Sridevi ma'am, Rekha ma'am on screen.
Deepika Padukone
and Katrina Kaif dance well. Atlee has danced in Jawan, too. He is a very good dancer, and he always dances in get-togethers."
Also See:
Best Hindi Movies of 2023
|
Top 20 Hindi Movies of 2023
|
Latest Hindi Movies