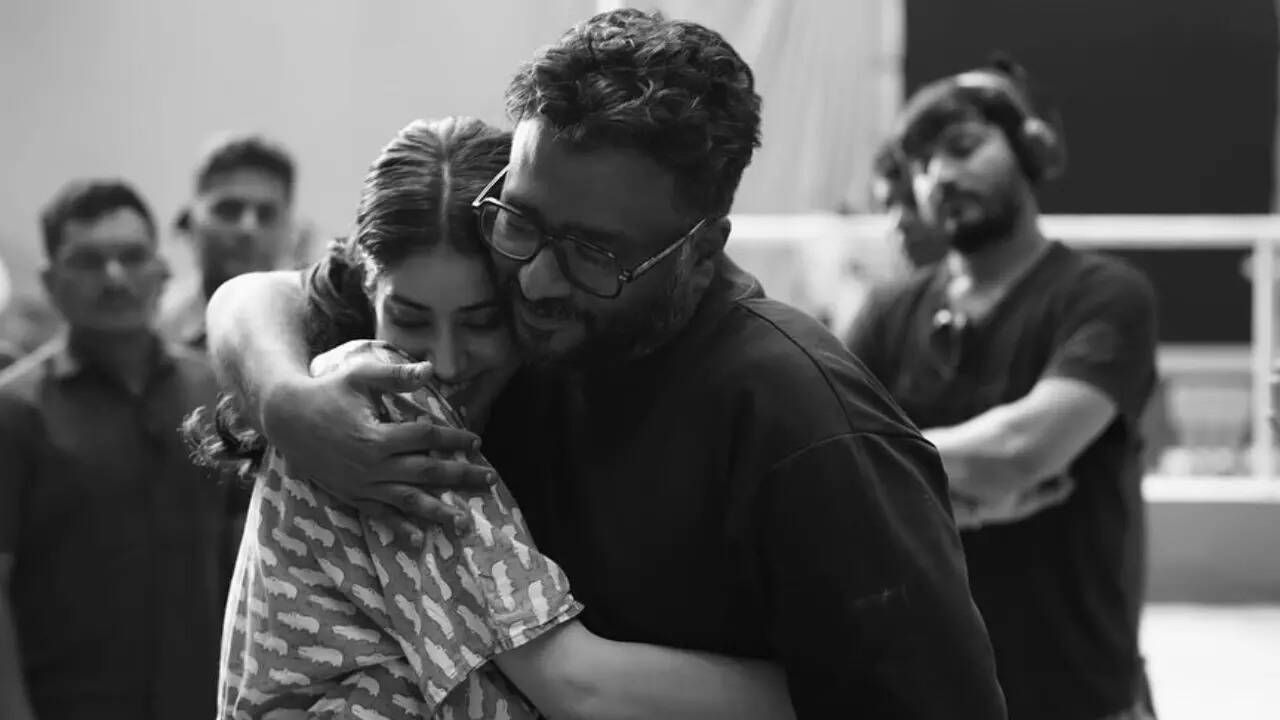 Janhvi Kapoor was last seen in the 'Bawaal' with Varun Dhawan, directed by Nitesh Tiwari. The actress got a lot of accolades for her performance in the movie. Meanwhile, Janhvi was shooting for 'Ulajh' in which she will be seen in an all-new avatar. The actress has been quite excited for this one, also because she always has said that she wants to do roles where people get to see her mettle which is beyond her glam avatar.'Ulajh' also starsSachin Khedekar, Meiyang Chang, Gulshan Devaiah and Roshan Mathews.
Janhvi shared some pictures today and announced that she's wrapped up the film. She also penned a long note and shared what she's learnt from this one. She expressed, "It's a wrap ❤️ still having dreams of the world we tried to create. Each film has been a lesson, and it's story deeply and coincidently intertwined with things happening in my life. And through Suhanas journey, and the journey of making this film- my biggest learning has been to allow yourself to love what you do, to identify if you're doing it for the right reasons, to let go of baggage and external pressures and opinions. To get off a hamster wheel that leads to nowhere and let yourself walk to your own pace, as long as you believe in where you're going."
The actress thanked her director Sudhanshu Saria for believing in her. "@iamsuds you have made me believe in myself in a way that I didn't even know I needed. You made me feel heard, and seen and made me want to fight battles that I never knew I had a right to even be a part of. To see you smile in the face of each obstacle and embrace each challenge with enthusiasm is beyond inspiring. @shredevdube I am so grateful that I was baring my soul to a lense that was being held by you, I felt protected, inspired and sooo much love. You made each moment feel intimate and bigger than any of us at the same time. Everything about this journey has been so healing, and that's only because of our amazing team!!! I hope you guys feel as passionately as we did, about what we've tried so hard to create ❤️ @jungleepictures @uzmakhaniman @ishwerthakur7 @rivieralynn @hrishidoeshair @roshan.matthew @gulshandevaiah78," added Janhvi.
Sudhanshu has also made a film with Radhika Madan and Pooja Bhatt called 'Sanaa' before 'Ulajh' which is yet to release.