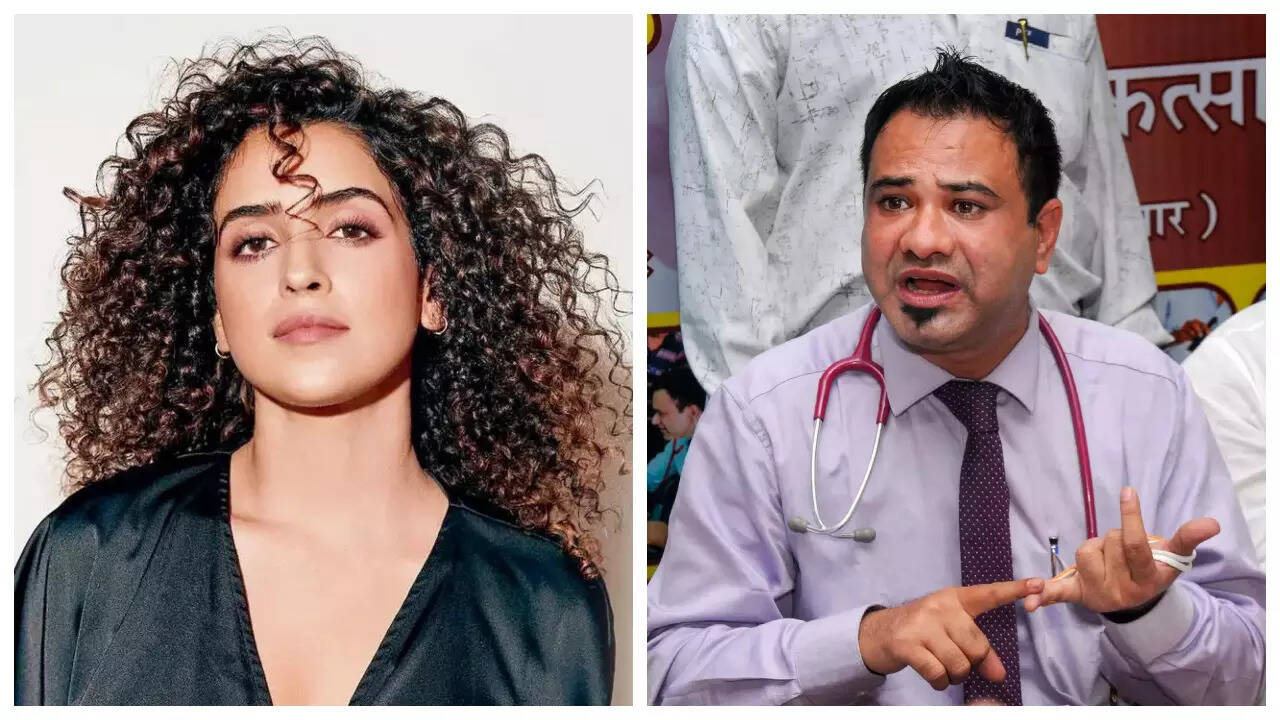 Sanya Malhotra is currently basking on the super success of her latest release, 'Jawan'. The actress has also been receiving positive reviews for her performance in the
Shah Rukh Khan
starrer from all sides.
Sanya played the role of a doctor in the film who gets accused of multiple child deaths. Because it resembled so much to the 2017 Gorakhpur case of Dr Kafeel Khan, the actress was recently asked if the case was ever a point of reference for the
Atlee
directorial.Replying to the same, the actress told Indian Express that she doesn't know if it was inspired by someone. According to her, she used to surrender to the director's vision on the set.
The actress also added that she got to know that he tweeted about it. She added that she feels very fortunate to have played a character like Eeram. According to her, it is a very important message that they are trying to give out.According to the book The Gorakhpur Hospital Tragedy written by Dr Kafeel Khan, he was the junior-most lecturer at the college's paediatrics department at the time, but he went to great lengths to secure oxygen cylinders, perform emergency treatment and rally the staff to prevent as many deaths as possible– a track eerily similar to that of Sanya Malhotra in the film.
In the same interview, Sanya said the hospital sequence of Jawan was a particularly challenging scene to shoot as it pushed her to an emotionally low zone–making her feel that she was witnessing the tragedy unfold in real time. The actress also added that after the shoot got over, for three days she felt very heavy. According to her, all the other actors in the scene also performed very well.
She also added that the first time she stepped into the room while they were shooting it, she got literal goosebumps looking at those people crying. According to her, the boundaries were blurred and maybe she started believing it was happening in front of her eyes.
'Jawan' starrred Shah Rukh Khan and Nayanathara in lead roles. It also featured Sanya, Ridhi Dogra and Priyamani in supporting characters. The makers also roped in Deepika Padukone and Sanjay Dutt in special cameos. The film, which hit the theatres on September 7, has been doing record–breaking collections at the box office.