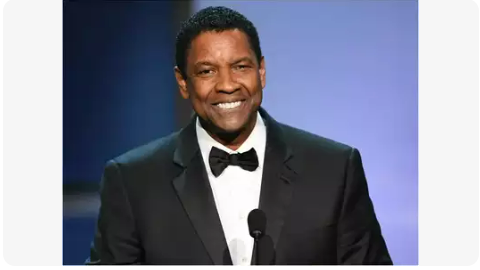 Denzel Washington
fans are revelling in the fact that his latest release, Equaliser 3, has fetched rave reviews and his performing well at the global box office. Washington, who is well into his late 60s, is still a big global star. Despite being on top of the marquee for more than three decades, Washingtonhad a humbling start as a young man. While he had failed in college, a tryst with destiny was just around the corner.A random woman, who met the 'Training Day' star for the first time, predicted that he will become a global celebrity.
In the recent past, Washington had recalled the incident from the 1970s, as he detailed how this woman's clairvoyance ended up becoming his inspiration for the future. Denzel was quoted as saying, "I was sitting in my mother's beauty shop and I could see the lady in the mirror behind me and every time I looked up she was looking right at me. I am flunked out of college right now and it is March 27th 1975 and I started acting four months later and she said 'You know young man you are going to travel the world and speak or preach to millions of people.' When she said that she wrote prophecy and she could not even spell it well then my mother wrote preacher and then I wrote my name and it was on a blue envelope and I still have it."
Needless to say, that prophecy has come true indeed. Washington has won two Oscars for his roles in 'Training Day' and 'Glory' respectively. He has also been nominated for the Oscars a staggering 10 times! Using his immense popularity as a Hollywood star, Washington has also been an advocate of faith and self-belief. He has also turned a motivational speaker and has been vocal about religion and the influence of God.
He is followed by millions of fans and movie buffs around the world today, and it is safe to say that the prediction made by the woman many years ago has indeed come true.