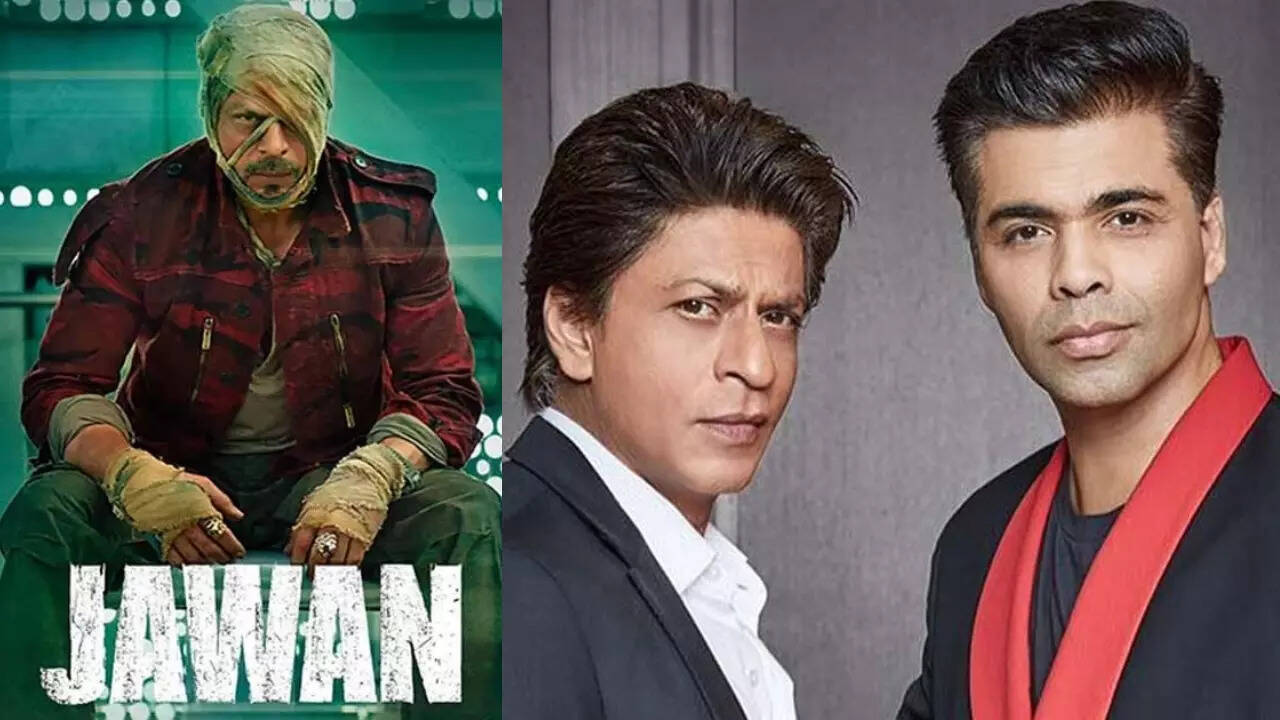 Shah Rukh Khan
's 'Jawan' isn't just winning hearts of the audiences and his fans, but various industry celebs are having their 'fan' moments. The film is wooing everyone and people can't stop gushing over it. Even before the trailer of 'Jawan' released
Karan Johar
had witnessed it and he called it 'the trailer of the century'. Well, this time around KJo is late to the party, but here's what he has to say about 'Jawan' after having watched the film.
Karan shared the film's posted and he expressed, "OMFG!!!!! I am late to this party!!!! But what a party this is!!!! @atlee47 hits it out of the stadium… it's the kind of adrenalin rush film with big emotion that Indian cinema embodies and this film perfects!!!! Was blown away by the cinematic audacity of each frame!!!! How good was everyone !!! @sanyamalhotra_ @pillumani so so good! The entire ensemble! The gorgeous and fabulous @nayanthara @actorvijaysethupathi is so brilliant! Was mesmerised by @deepikapadukone she bought so much gravitas to her part and owned it like a bonafide veteran!!!! DP❤️❤️❤️❤️ and what do I say about Bhai @iamsrk … he is not just an irreplaceable force of nature but represents mega stardom in a way that only he can!!!!! He's the emperor and we bow down in admiration … if you haven't seen #jawan then you don't know what you're missing out on!!!! @redchilliesent @_gauravverma @poojadadlani02 my favourite producer @gaurikhan ….Congratulations !!! Juggernaut Alert!"
Shah Rukh Khan replied to Karan and said, "Karan, thrilled u liked the film. & of course the trailer….all the 'century' things u said. Ha ha. @atlee47 & his full team have genuinely catered to what the audience feels & thinks. Made them abandon everything & come & fall in love with themselves. Audience is the Emperor! Love u!!!"
'Jawan' has earned about Rs 323 crore by the end of its first week and crossed the numbers of 'Pathaan'.