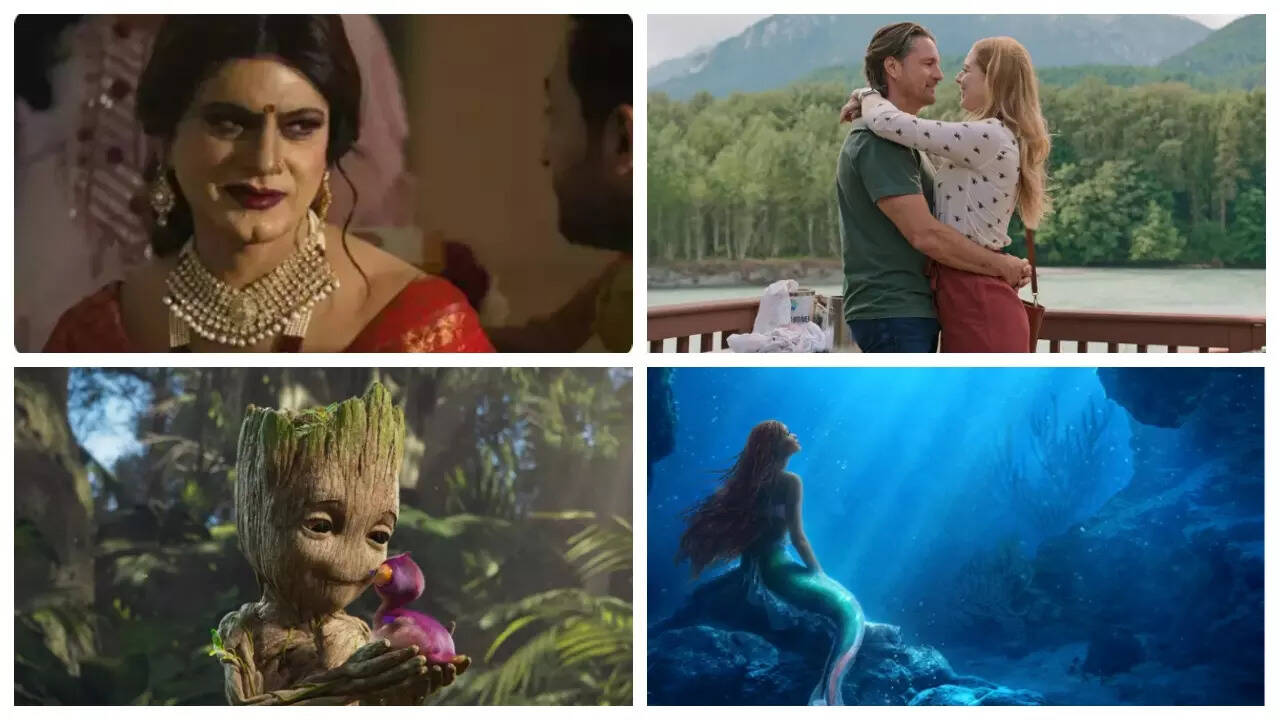 For starters, it might be a tad difficult to escape the 'Jawan' Mania and stay glued to your laptop screens/TV at home this weekend. However, if like us, you too, are struggling to procure tickets for SRK's magnum opus, here is what you can watch on OTT instead – right from crime, romance and fantasy, it is all there!
Haddi
Creating a buzz even before its release, the crime drama stars Nawazuddin Siddiqui in a double role, out of which one is the eponymous transgender woman, while Anurag Kashyap plays a rich and corrupt man named Pramod Ahlawat.Haddi, ridiculed by society, decides to join a gang of criminals, headlined by Pramod. Amidst discovering her true identity and taking revenge on people who have wronged her, Haddi walks down a troubled path. Directed by Akshat Ajay Sharma.
Currently streaming on a leading OTT channel
Virgin River season 5 part 1
Seeking a fresh start, a nurse practitioner moves from Los Angeles to a remote Northern California town and is surprised by what, and who she finds. Starring Alexandra Breckenridge and
Martin Henderson
in lead roles, the series, which is now running in its fifth season, is slow-paced, soothing and a wave of fresh air, amidst the high octane dramas that usually rule OTT. Watch it if you like an old school romance set in a laid back town, but with enough twists and turns to keep you wrapped up in attention.
Currently streaming on a leading OTT channel
The Little Mermaid
The youngest of King Triton's daughters, Ariel is a beautiful and spirited young mermaid with a thirst for adventure. Longing to find out more about the world beyond the sea, Ariel visits the surface and falls for the dashing Prince Eric. Following her heart, she makes a deal with the evil sea witch, Ursula, to experience life on land, but finds out that she has bitten off more than she can chew. Starring actors like Halle Bailey,
Melissa McCarthy
and others, this one is the perfect family watch, as it drops on OTT after its theatrical release in May.
Currently streaming on a leading OTT channel
I Am Groot, season 2
Mischievous toddler Baby Groot learns to grow up among the stars, with the help of his friends and family in the dishevelled Guardians of the Galaxy superhero team. This Guardians of the Galaxy spin-off show retains two of the film's stars and continues the ever expanding Marvel Cinematic Universe (MCU). A perfect treat for you children (and you!)
Currently streaming on a leading OTT channel