While
Shah Rukh Khan
's 'Jawan' maintains its grip on the entire nation, there were also other celebrities who managed to gain the spotlight in the week gone by. From
Govinda
being probed for ponzi scam,
Nana Patekar
taking a dig at Shah Rukh Khan's 'Jawan' and
Sunny Deol
starrer 'Gadar 2' to the latest update on
Salman Khan
's upcoming film, 'Tiger 3', here's all that is making headlines across the entertainment industry.Read on…
Sunny Deol and Dharmendra's US trip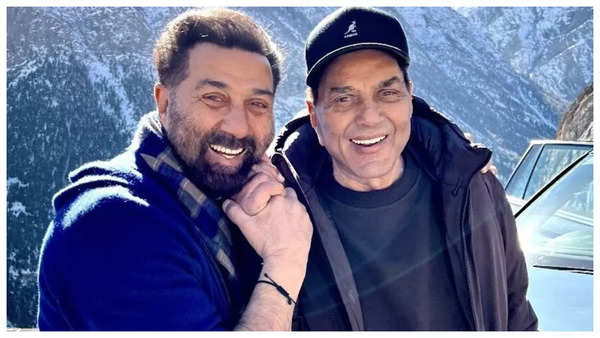 Sunny Deol managed to gain the spotlight in a massive way after 22 long years with the release of his blockbuster hit 'Gadar 2' this year. To celebrate the success of his film, the actor jetted off to the US along with his family and friends. While reports were rife that the actor had gone to the US for Dharmendra's health treatment, his posts on social media have proved otherwise. While Sunny shared a funny video with his friends, Dharmendra shared a video where he is seen spending quality time with his pet dog in the US.
Reason why the Ranbir Kapoor starrer 'Animal' was postponed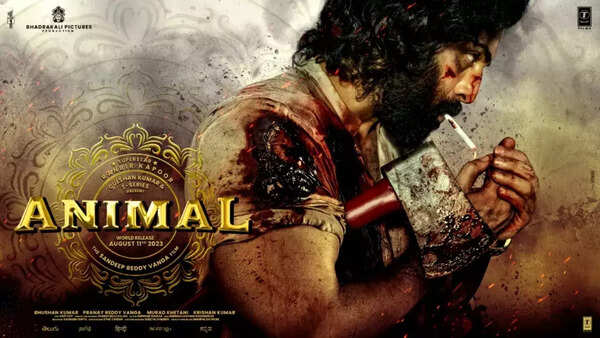 Sandeep Reddy Vanga's 'Animal' with Ranbir Kapoor was earlier scheduled to be released on August 11. Later, it was pushed ahead to December 1. Bhushan Kumar revealed that this shift was due to some pending work that needed completion. The producer also highlighted the substantial advance booking for 'Jawan' in the South Indian markets of Telangana and Andhra Pradesh, considering the presence of Sandeep and Rashmika Mandanna, who have South Indian roots. 'Animal' is envisioned as a pan-Indian movie, and the team intends to promote it extensively across various languages, beyond mere dubbing. Furthermore, Bhushan elaborated on the reasons behind the delay, citing that 'Animal' boasts of eight songs, making it a musical extravaganza. To ensure a wider reach, they are working on dubbing these songs into languages like Tamil, Telugu, and Malayalam, which naturally requires additional time and effort. Consequently, the decision to postpone the film's release was made, and the team is content with their choice. Bhushan also expressed optimism about the resurgence of cinema, noting that people are returning to theaters, which bodes well for the box office.
Blockbuster successes of 'Jawan' and 'Gadar 2'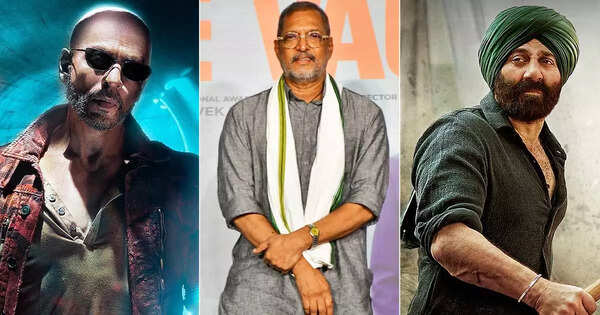 The successes of Shah Rukh Khan starrer 'Jawan' and Sunny Deol starrer 'Gadar 2' are being celebrated across the industry. However, there is a section of people within the industry who feel like this celebration is short-lived. In an interview with ETimes, Sanjay Gupta said, "All the big stars do one film a year. No big star has done two films. SRK did not have a release in the last five years. Hrithik and Aamir also do one film in two years. It can't be the case that only these top 5-6 stars' films work. When people go to the theatres to watch a combination of films then I'd say that the audiences are back." According to him, there is no need to celebrate as the money is not coming into the industry. The filmmaker also added that the exhibitors who were suffering have got some relief. They're happy for a while but in their hearts, they also know, "Yeh chaar din ki chaandni hai." Nana Patekar, at trailer launch of his film, 'The Vaccine War', recently hinted at Gadar 2 and Jawan and stated that he went for one of the movie and he couldn't sit through it.
Govinda probed for ponzi scam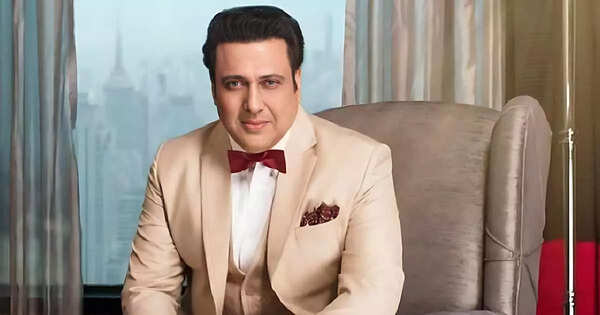 The Odisha Economic Offences Wing (EOW) is set to interrogate Bollywood actor Govinda in relation to an investigation of a massive online Ponzi scam, estimated at Rs 1,000 crore. This elaborate fraud centered around Solar Techno Alliance (STA-Token), which masqueraded as a cryptocurrency investment venture and illicitly gathered funds from over 2 lakh individuals across India. Govinda had purportedly lent his endorsement to the company's operations through promotional videos. The ongoing investigation has already resulted in the apprehension of the company's top officials in India and Odisha, as well as an investment advisor. Authorities have issued lookout notices for the company's chief and three other senior executives.
Govinda's manager, Shashi Sinha, has provided clarification to ETimes, stating that the actor is not connected to the case in question. Sinha emphasised that Govinda's involvement was limited to participating in an event through an agency, and he had no role in the business or branding associated with it. Sinha attributed the circulating news as "half-baked" and not reflective of Govinda's involvement.
Salman Khan starrer 'Tiger 3' to have a massive opening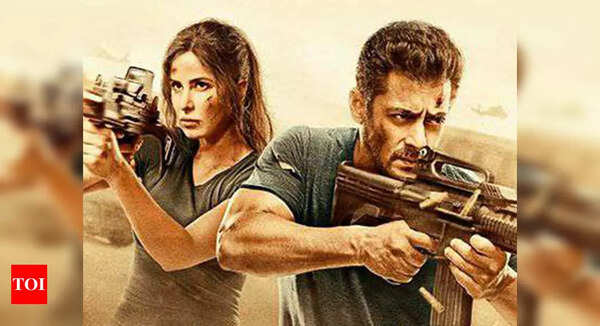 The much anticipated film 'Tiger 3,' featuring Salman Khan in the lead role, is creating waves of excitement as it prepares for a colossal opening at the box office. Fans and trade experts are eagerly awaiting its release in November. However, fans are concerned that the makers have still not unveiled the teaser and trailer of the movie. A trade analyst told Bollywood Life that the film doesn't need any promotion hype as it is already one of the most anticipated films of the year. According to him, even the makers of 'Jawan' opted for the same strategy where they unveiled the trailer just days before the release of the film. Directed by Maneesh Sharma, the film also stars Katrina Kaif and Emraan Hashmi in lead roles.