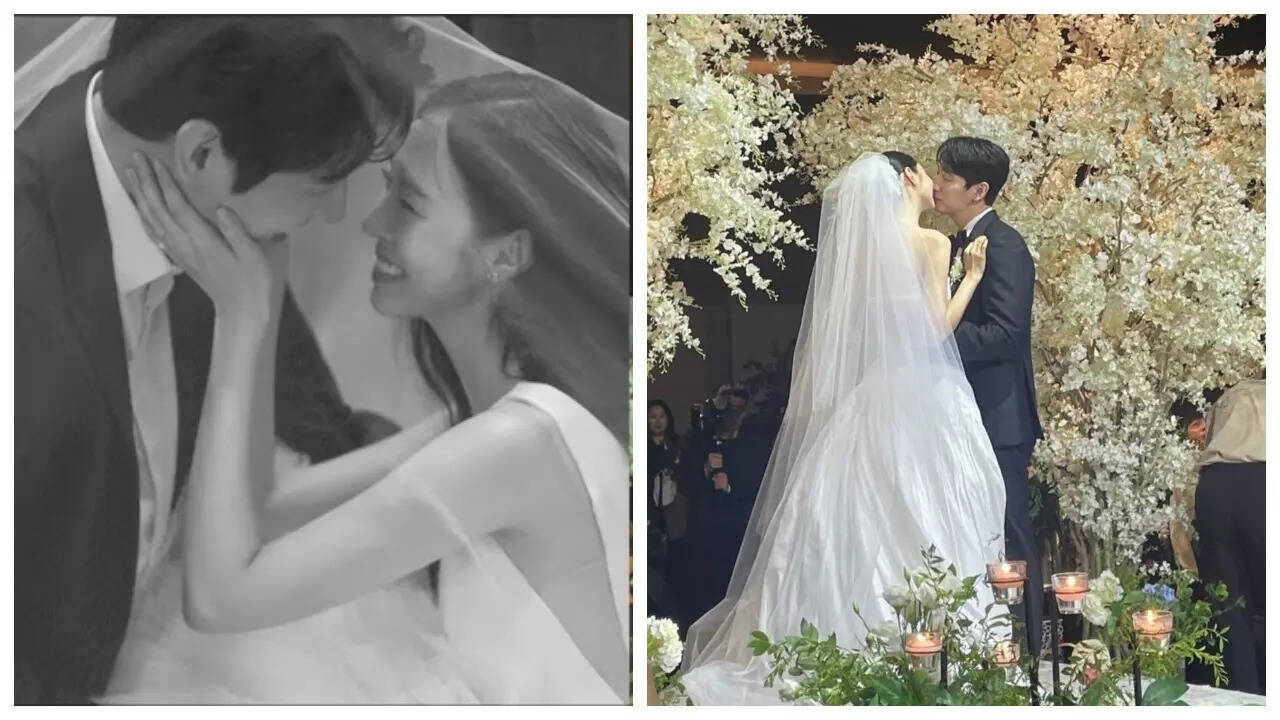 'Fanletter, Please' actor Yoon Bak got hitched to model Kim Su Bin on September 2 in a private ceremony. The couple had confirmed their marriage in May and the ceremony took place over the weekend.
Sharing priceless moments from their wedding, Yoon Bak and Kim Su Bin thanked everyone for their love. "We would like to extend our heartfelt appreciation to every one of our guests who came forward to wish us well on our wedding as well as to everyone who sent their best wishes from afar. I'll live well without forgetting my gratitude," the couple shared, along with a collage of their priceless pictures.
Yoon Park's co-star Choi Sooyoung, who led the show 'Fanletter, Please' graced the occasion and congratulated the newlyweds on Instagram. Park Gyu Young, who shared the frame with Yoon Bak in 'The Tuna and The Dolphin' (2018) also shared a clip of the newlyweds walking down the aisle and wished them on the special occasion.
Yoon Bak is a South Korean actor who has featured in hit K-dramas like Introvert Boss, Radio Romance, Legal High, Forecasting Love and Weather, Birthcare Center and You Are My Spring among others. His last act was that of a probation officer in 'Delightfully Deceitful'. Kim Su Bin has a glorious modeling career, managed by YG KPLUS.