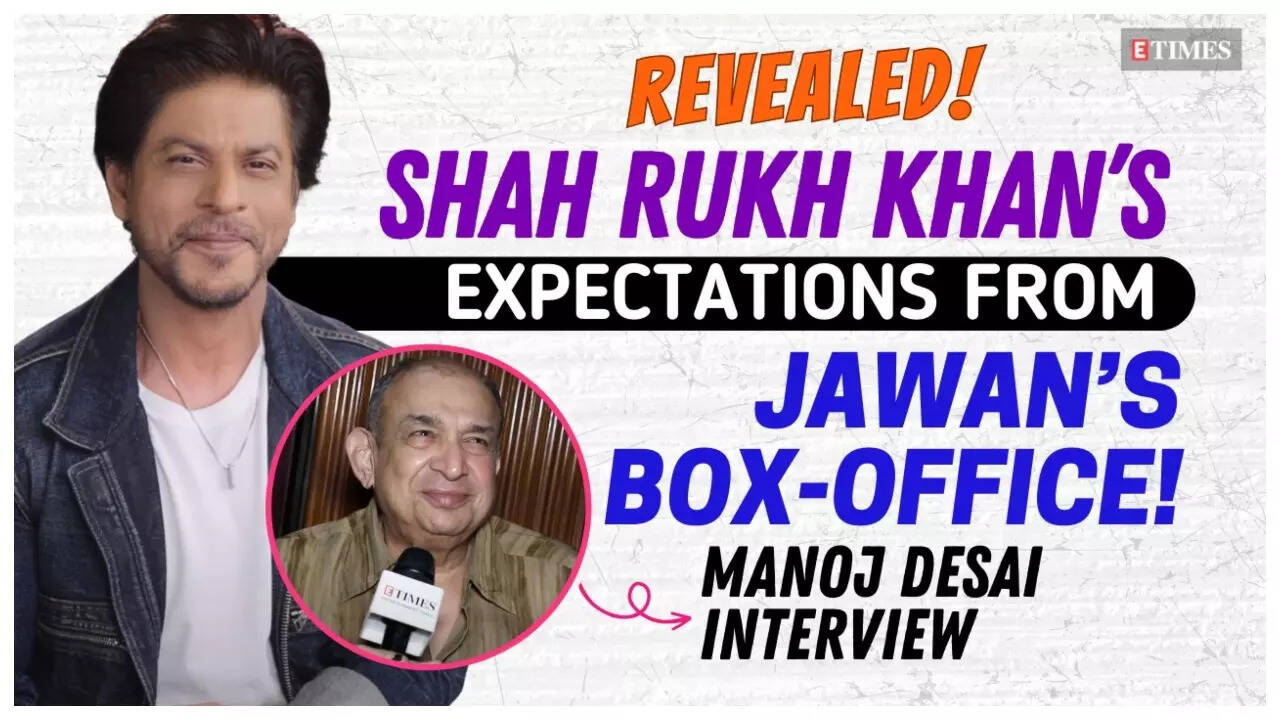 In this exclusive interview, renowned Bollywood exhibitor Manoj Desai sheds light on the much-anticipated release of
Shah Rukh Khan
's latest cinematic masterpiece, Jawan. With the film hitting theatres today, Desai provides unique insights into the buzz, excitement, and grandeur surrounding this blockbuster. As a seasoned industry insider, he discusses the film's potential impact on the box office and shares his perspective on Shah Rukh Khan's enduring appeal.
Shah Rukh Khan's EXPECTATIONS From JAWAN Box-Office REVEALED: Mumbai Theatre Owner Manoj Desai
Question:
First of all, how are you feeling about the Jawan fever- considering all the shows are going house full?
Manoj Desai:
With God's grace this film will do well, otherwise Bollywood has become very dull for us exhibitors. Pathan, Gadar 2 and now Jawan, things are looking up for us. Up until now we were only running the Hindi dubbed version of South Indian films, Pushpa, KGF 1 and 2, RRR, so for Bollywood to get back on their own feet, this film needs to do well, and of course we have our hopes pinned on Salman Khan's Tiger 3, which is coming this Diwali. I would request all fans to watch this film in the theatres, don't wait for it to come on OTT, because of its larger-than-life scale and cinematic experience.
Question:
Have you spoken to Shah Rukh yet- any word from him on his expectations from Jawan?
Manoj Desai:
I always speak to Shah Rukh Khan before his film releases, and he has high expectations for Jawan. He told me that he has experimented with his looks, there is a South Indian touch in this film because his character is from South, the choreographer and crew is from the south. When he comes on screen with his red shirt and black pants, he looks so dashing, he's worked on his body, and Inshallah this film will do well for him, and for Bollywood.
Question:
Do you think Jawan will surpass Gadar 2 records, or for that matter even Pathan's box office record?
Manoj Desai:
I can only tell you on Monday or Tuesday if the film will do as well as Pathan or cross its collections. It all depends on the weekend crowd.
However, if a theatre like Gaiety Galaxy can see such massive crowds at 6AM, there can be nothing better than that for us as an industry.
While the actors may not be very pleased about crossing each others' records, but I can tell you as an exhibitor it's very good for us.