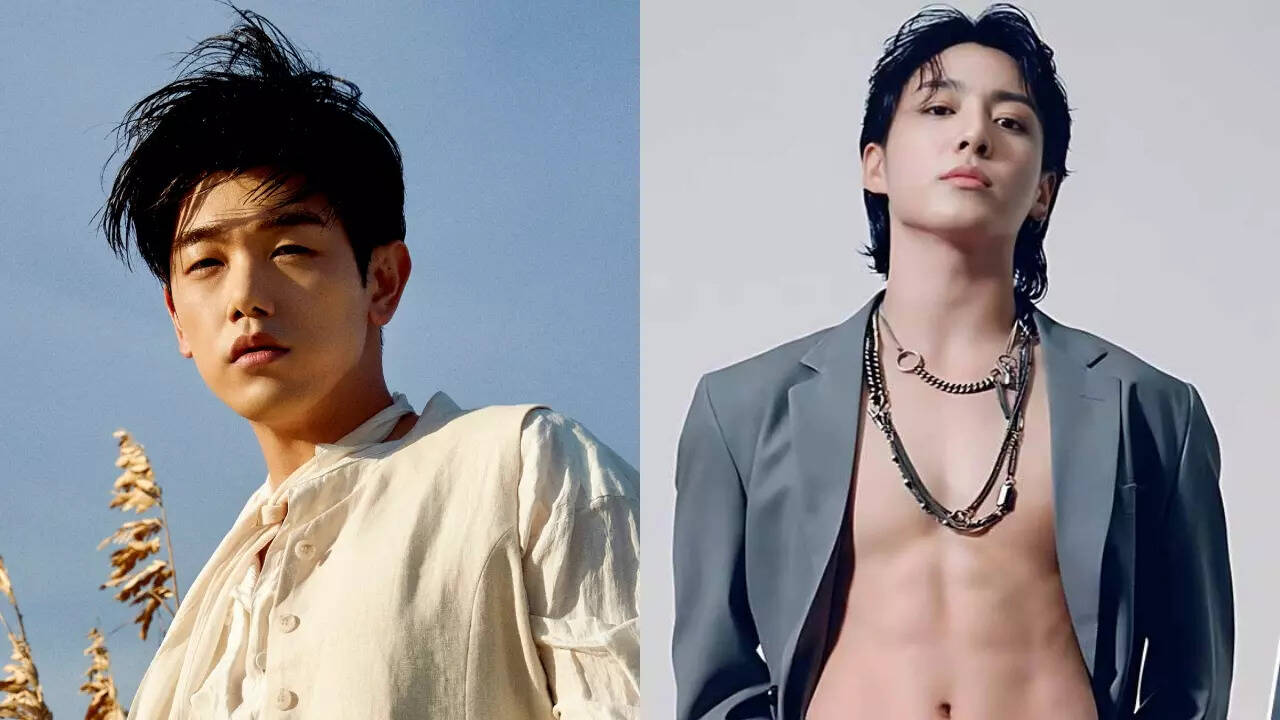 On a recent talk show appearance K-pop star, singer, song-writer Eric Namrecently made an appearance on a talk show where he took up the challenge of eating the spiciest chicken wings. The spicy wing challenge is a culinary dare that has gained popularity in recent years. It involves consuming a set number of increasingly spicy chicken wings within a specific time frame.The heat levels range from mild to extreme, often requiring participants to sign waivers acknowledging the potential discomfort and even physical consequences.
A fan club shared a video of Eric where he can be seen saying that, his eyes are watering even before eating those wings. It smells like fire. Just as he took one bite, it took a few seconds for him to register the spice level before he screamed, "OH MY GOD. MY LIPS ARE NUMB."
He further expressed that his nostrils are fire and he says on the mic, "I'm doing great," further on quietly whispering that, "I'm not." That's not all. Eric further challenged BTS singer Jungkook to take up the challenge. He added, "wanna see him eat 7 wings because he has a song called 'Seven'.
Just as this video dropped, fans of Jungkook took notice and started commenting on this video. Some felt that Jungkook would easily take up the challenge. One fan shared a gif and wrote, "I love Eric! 🤣 I can just imagine Jungkook on Hot Ones, I think he could easily do it. He would probably eat all the wings and then cutely ask for more."
Jungkook, known for his competitive spirit, wasted no time in accepting Eric Nam's challenge. In a playful yet equally determined manner, he acknowledged the invitation and expressed his eagerness to face the spicy wing challenge head-on. The anticipation among fans of both artists has reached a fever pitch as they eagerly await this showdown