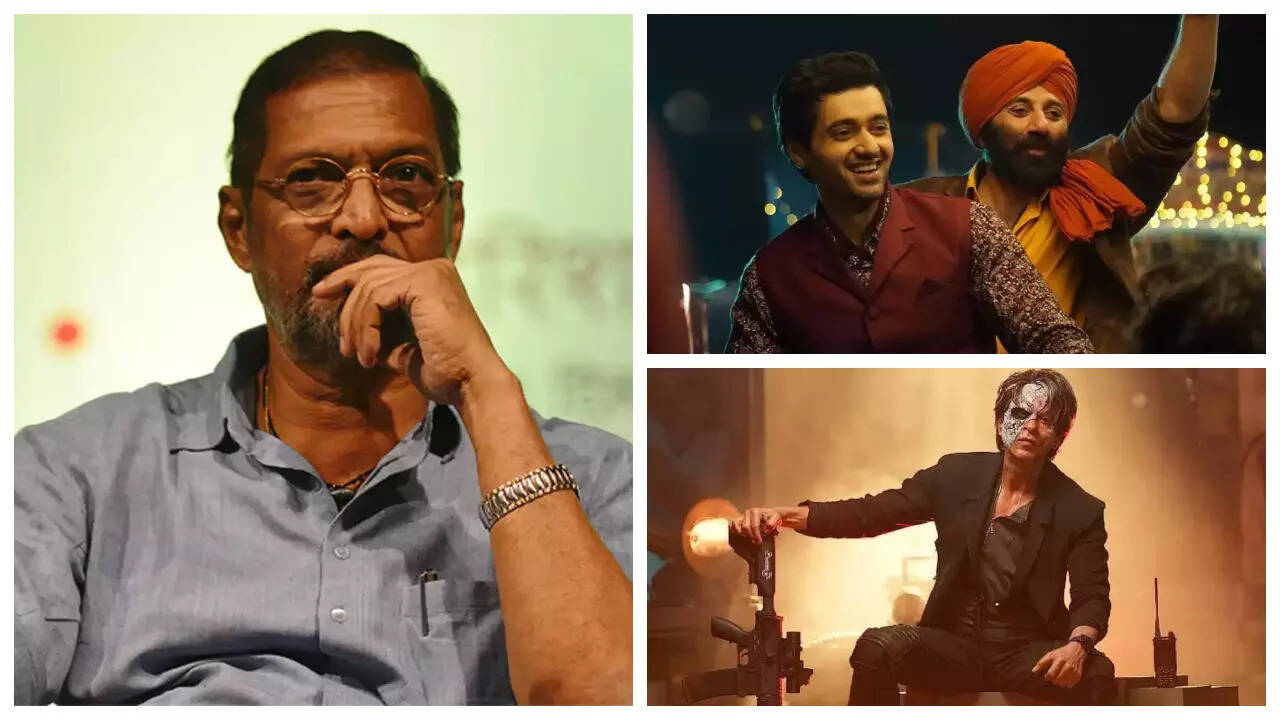 Commercial, larger-than-life films like
Sunny Deol
starrer 'Gadar 2' and
Shah Rukh Khan
starrer 'Jawan' have been receiving a lot of love and appreciation from the audience. However, there are still a section of people who don't look much impressed by the trend.
Nana Patekar
, at the trailer launch of Vivek Agnihotri's film, 'The vaccine War', spoke about how the line between different kinds of films no longer exists.According to him, the advent of OTT has given a platform for all kinds of films.
The ace actor also revealed that he watched a film that has been doing great business at the box office. However, he also added that he couldn't bear to sit through the film. According to him, a certain kind of films are being made and the audiences are forced to watch them. He cited an example of how he will make his son an actor and force him on the audience even though he is not good at what he does. According to the actor, after 5-10 films people will start to see less of his mistakes and will learn to accept him. That is exactly what is happening with the films these days.
Nana also added that when a film like, 'The Vaccine War' comes along, it is then that the audiences realise that there is a difference between films they have been watching and this one. The difference between a good and a bad film.
Although Nana didn't take the name of any film in his statement, he is clearly pointing at either 'Gadar 2' or 'Jawan'. Both the films have been doing a record-breaking business at the box office.
Earlier, Naseeruddin Shah had also criticised the Sunny Deol starrer for its jingoistic content. Naseeruddin also expressed his concern over the fact that films like The Kashmir Files are becoming massively popular and films made by Sudhir Mishra, Anubhav Sinha, and Hansal Mehta who are trying to portray the truth of their times are going unnoticed.
He said that it is important that these filmmakers don't lose heart and continue telling stories as they will be responsible for posterity. He further said that a hundred years later people will see Bheed and they will also see Gadar 2 and find out which one portrays the truth. He believes film is the only medium which could do that because it is hard to resort to abstraction and capture life as it is.
Meanwhile, 'The Vaccine War' also stars Anupam Kher, Nana Patekar, Sapthami Gowda, and Pallavi Joshi in the lead roles. It is slated to hit the theatres on September 28.