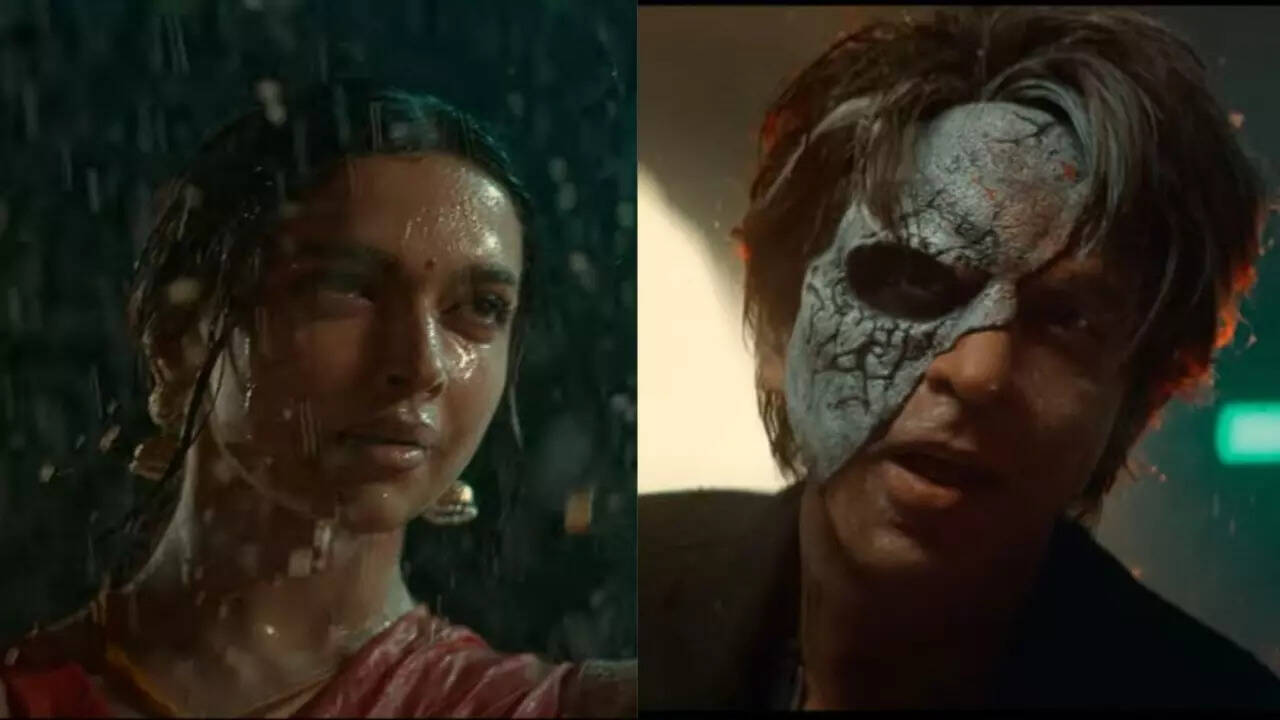 One of the major highlights of 'Jawan' apart from
Shah Rukh Khan
's unparalleled screen presence, was his chemistry with
Deepika Padukone
. The actress made her debut with SRK in 'Om Shanti Om' and since then, this pair has just stolen hearts of fans and how! They were also much appreciated in their last outing in 'Pathaan', but with 'Jawan' people saw a sparkling new chemistry. She plays a mother to him in the film as well as SRK is seen in double roles.
The film's cast and crew celebrated its success at an event today, which was also attended by Deepika.Talking about why she agreed to be a part of the film, Deepika said, "I was shooting for Project K in Hyderabad and both of them flew down to see me. They narrated the whole story to me and told me this very important part of Aishwarya and for me it wasn't about the length of a role but the impact that this character is going to have on the whole film."
Deepika said that the decision for her was two-fold. "For me it was two-fold. Firstly, everyone knows my love for him. Whatever he wants, I'll always be there. But also, the movie was so special that any actor would have said yes to it because it was about the vision and I think all of us have invested in that vision, not how big or small your role was. It was about the story we were telling and the impact the role is going to have," said the actress.
Deepika is truly touched by all the feedback which their scenes are getting. "When Shah Rukh and I are working together, we are not co-stars, it's not formal. There's a lot of love and that's what comes on-screen. All the feedback is just overwhelming," expressed DP.
SRK revealed at the event that he thought of Deepika to play a mother when he saw her do 'Besharam Rang'. That's when he wondered if she will say yes to play such a character. However, Deepika didn't approach it that way. "I didn't think about it that way at all. I don't know if actors really do think about it that way that 'oh I'm playing a sultry character in one movie and then a mother in another movie. I didn't approach it like that at all. I invested in the vision and story we were telling and if I have to play a mother to enable the story we are telling, then so be it."
Director Atlee and Vijay Sethupathi were also present at the event.