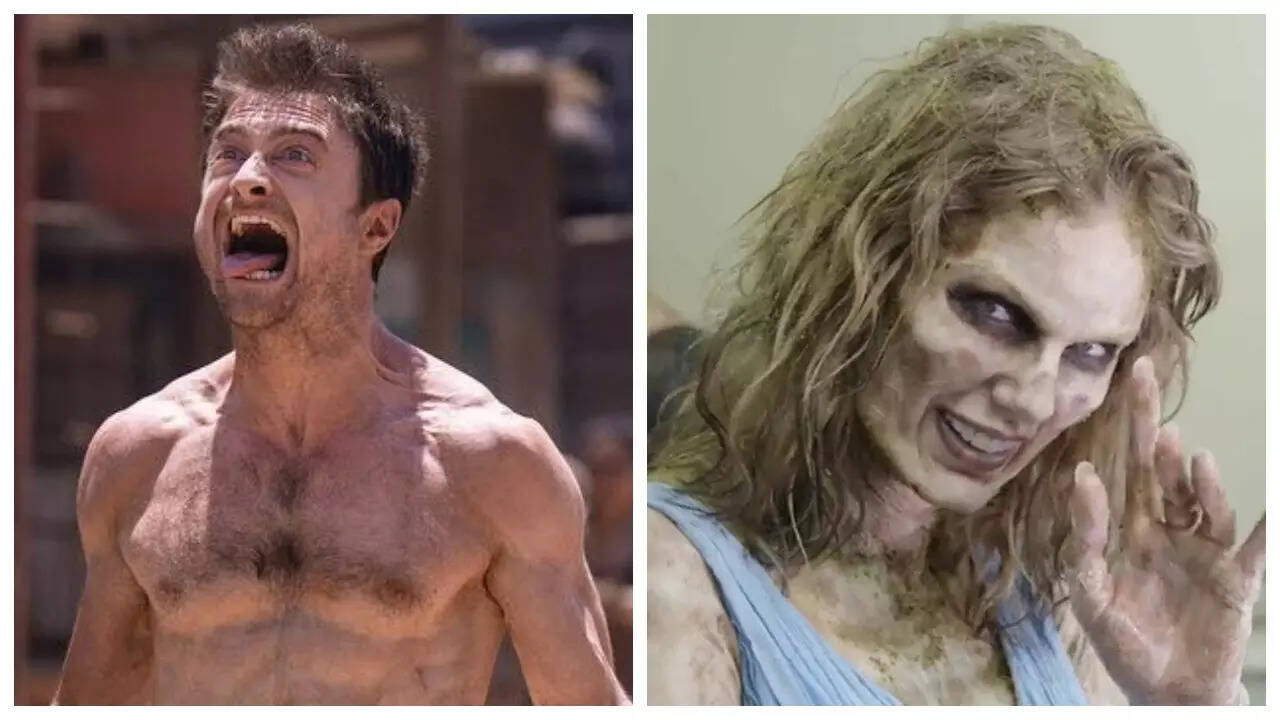 It was another busy week as usual in Hollywood. As the actors and writers' strike persisted, work carried on as usual for the rest with artists announcing new music, movies and more.
Daniel Radcliffe
Daniel Radcliffe had the internet convinced that he would be trading in his wand for a set of claws. The actor debuted a buff and brawny new look that gave way to rumours that he will be next in line to play the Wolverine in the Marvel Cinematic Universe. Daniel has long been fan-casted to play the hero, and his latest pics only added to the speculations.
Taylor Swift
Taylor Swift's Eras Tour is coming to movie theatres. Swift announced Thursday that the concert film "Taylor Swift – The Eras Tour" will open in North American theatres October 13. Interestingly, the singer chose Friday the 13th, the same day as The Exorcist: Believer. As fans got ready for an 'ExorSwift' fall premiere, the makers of the horror movie decided to advance their release by a week, thus avoiding a clash.
Adele
Singer Adele is the latest artiste to defend fans from security guards during a performance. In a fan-captured video that made its way online, the singer looked furious while confronting a security member in the crowd. "Can you leave him alone, please?" The singer asked the security guards after abruptly stopping her performance mid-way. She went on to assure "They won't bother you again now, darling. You enjoy the show."
Stranger Things
Joe Keery, known for his role as Steve Harrington in "Stranger Things," expressed both relief and sadness as the show's fifth and final season approaches. Keery acknowledged that his career owes a lot to the show and the opportunities it has brought him and said that bidding goodbye to the show 'won't be easy'. He however, plans to cherish the remaining time working on the series and hold onto the joy it has brought. The production for the final season is currently on hold due to the SAG-AFTRA strike.
Selena
Selena Gomez – Single Soon (Official Music Video)
Selena Gomez launched her new song Single Soon this week. The club track has the singer crooning about her intentions about breaking up with her beau. When an entertainment portal claimed that fans theorised that the song was about her ex-flame The Weeknd, the singer took to the comments section and said, "Couldn't be more false'.