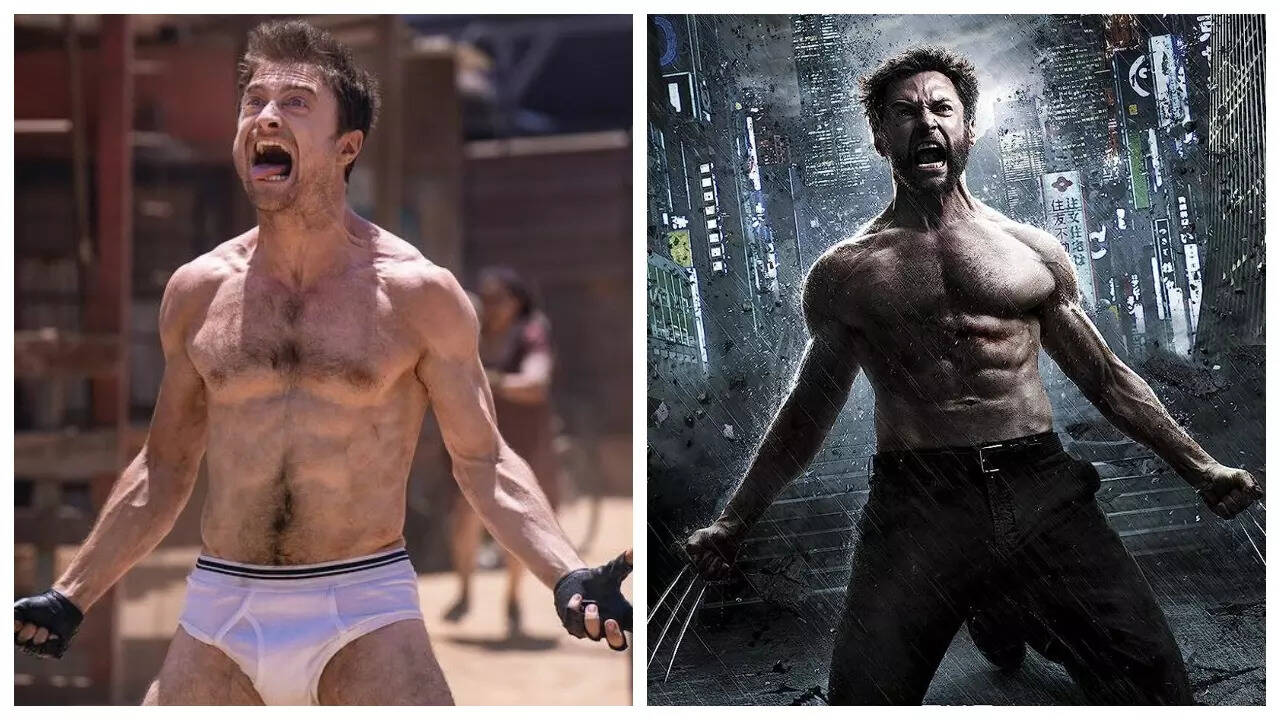 Daniel Radcliffe
has the internet convinced that his
Harry Potter
days are long gone. The actor debuted a buff and brawny new look that gave way to rumours that the star will be next in line to play the
Wolverine
in the Marvel Cinematic Universe.
Hugh Jackman
had confirmed that he hung up his claws, indicating that Radcliffe would be stepping up as the mutant superhero. However, there was no confirmation about the same. Hugh's return in his iconic comic book accurate yellow and blue suit in Deadpool 3, further doused speculation that the heartthrob would be next in line to play the part.
Recent pictures of the Harry Potter actor showing off his ripped six-pack has reignited rumours about a possible superhero film casting. The star was clicked while shooting for the finale of his sitcom show Miracle Workers. The hunk stripped down to a pair of white underwear.
Radcliffe reportedly plays the road warrior Sid in the comedy. Daniel has stripped down several times on-screen, but this is the first time that he has been seen rocking a ripped physique.
The photos had fans thirsting over the photos. Others reacted saying, "This is the final drop right. Anyone who tells me Daniel Radcliffe isn't playing Wolverine in the MCU, better have a convincing reason."
"He would play a great wolverine," another commented.
"Damn #DanielRadcliffe Walter White Wolverine is going to kill it," said another.
"Daniel Radcliffe is such a specimen," said another.
"This Daniel Radcliffe pic checks so many boxes," another fan commented.
Back in 2022, Daniel brushed aside claims that he would be the next in line to play the superhero. Watch the video below to see what he had to say: