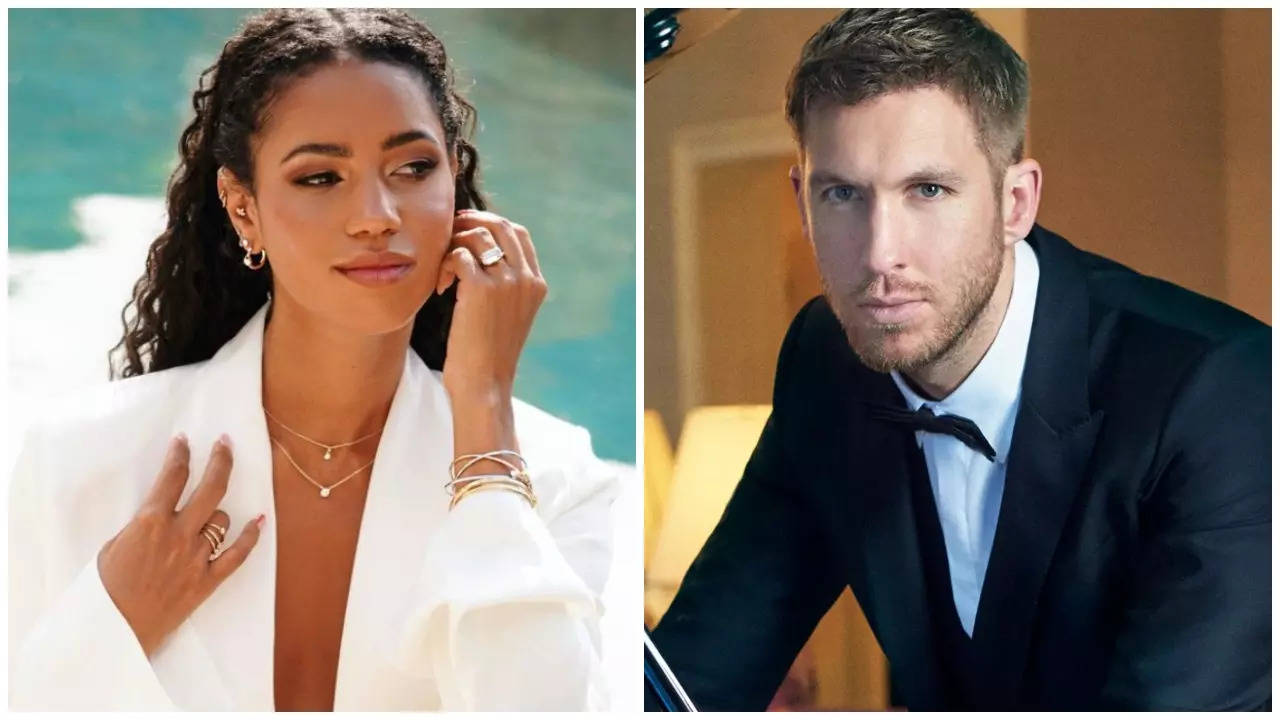 Calvin Harris is officially a married man!
The 39-year-old DJ exchanged vows with fiance Vick Hope, 33, in a low-key wedding over the weekend held in northeast England.
News of the wedding comes a year after the two got engaged in the spring of 2022. According to reports, the couple wed in a romantic ceremony in the presence of their close friends and family members.
The ceremony reportedly took place on the sprawling grounds of Hulne Priory, situated in Alnwick, Northumberland.
Read Also
Chris Evans and Alba Bapista tie the knot in secret wedding; Avengers co-stars Robert Downey Jr, Jeremy Renner and Chris Hemsworth attend
Chris Evans, known for playing Captain America in the Avengers movies, has tied the knot with actress Alba Bapista in a secret wedding. The intimate ceremony took place at their Boston home with only close family and friends in attendance. Evans' Avengers co-stars Robert Downey Jr, Jeremy Renner,
Chris Evans and Alba Baptista's wedding news leaves fans 'heart-broken' and 'emotional'
Chris Evans, known for his role in "Captain America: The First Avenger," has married Portuguese actor Alba Baptista. The private wedding took place at a estate in Cape Cod, Massachusetts, and was attended by friends such as Jeremy Renner, Emily Blunt, and Chris Hemsworth. The couple has been dating
While the wedding reception took place in an elegantly decorated tent, adorned with floral decor.
Page Six reports that the vows exchanged between Calvin and Vick were profoundly moving, with the ceremony incorporating poignant poems like Ernest Hemingway's "If There's Empty Spaces In Your Heart" and Lori Eberhai's "Devoted."
One insider shared, "Calvin and Vick's wedding was a day none of their guests will ever forget." They added, "Calvin and Vick are so clearly madly in love. It was a truly beautiful day."
Guests at this star-studded celebration were treated to a special musical performance by Nile Rodgers and his band Chic, who were flown in from the United States for the occasion. Among those in attendance were esteemed BBC radio DJs Scott Mills, Vernon Kay, and Jordan North, along with AJ Odudu, the host of the British version of Big Brother.
Vick first sparked engagement rumours when she unveiled her stunning Emerald-cut diamond engagement ring in May 2022 during a visit to the Chelsea Flower Show in London, where she was accompanied by Harris. When asked about the wedding date by Hello! Magazine, Hope chose to keep the details private, saying, "You know what, I was very overwhelmed by the interest in it, but I'm keeping my private life private. I've never really experienced this before about my private life, but it's just for us."
Harris and Hope's wedding news comes just hours after it was also revealed that Hollywood heartthrob Chris Evans also tied the knot with his girlfriend Alba Baptista. The celebrity couple also tied the knot in a hush-hush ceremony over the weekend with Marvel actors Robert Downey Jr, Chris Hemsworth and Jeremy Renner in attendance.