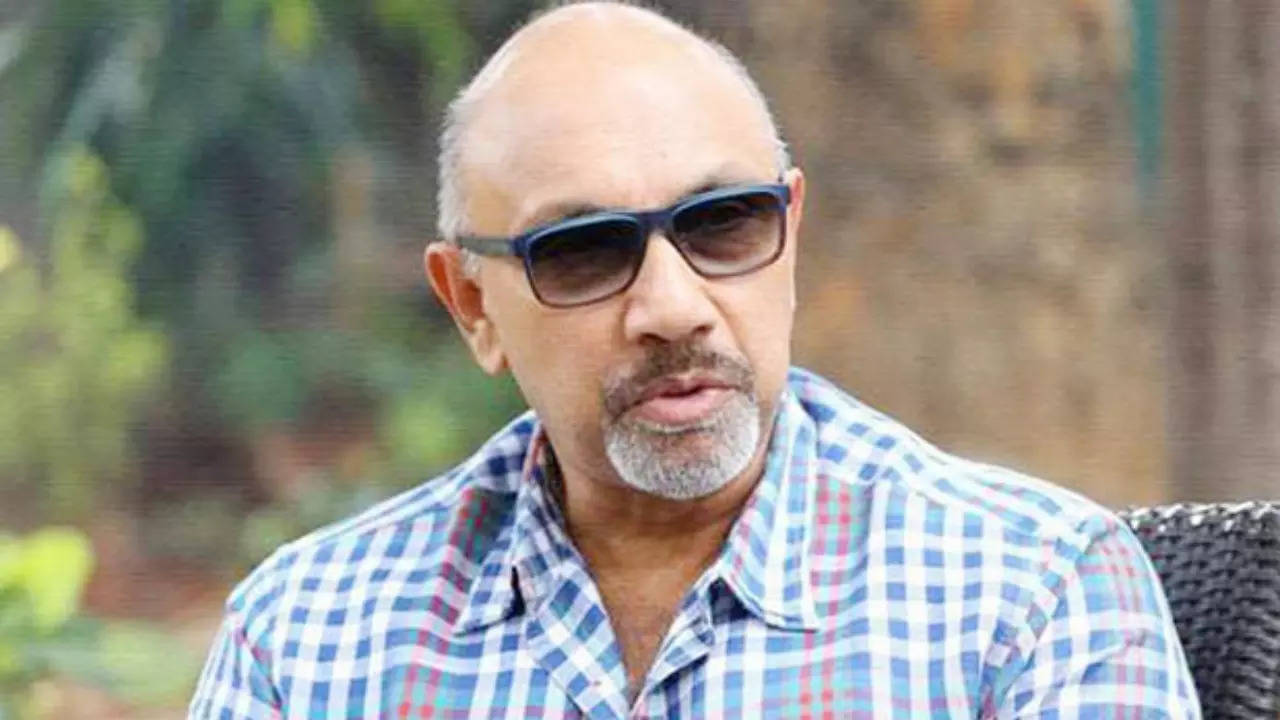 Sathyaraj was always a household name in the Tamil and Telugu film industries thanks to decades of flawless performances in movies like Rasigan Oru Rasigai and Kadalora Kavithaigal. His first big introduction to Hindi audiences was in
Shah Rukh Khan
's Chennai Express back in 2013. But then Baahubali came along in 2015 and audiences across the country, whether it was in Mumbai, Delhi, Uttar Pradesh, Bihar or Punjab and Gujarat, were talking about Kattappaand why he killed Baahubali.Sathyaraj became a worldwide phenom.
While promoting his next release Super Human Weapon, Sathyaraj spoke about his tryst with Hindi language and the 69-year-old actor said, "I can understand a little Hindi because in my college days, Hindi films were very popular in Tamil Nadu, especially after Aradhana period,
Rajesh Khanna
's period. People used to watch all films of Dharamji, Amitabhji, Shatrughan Singhaji."
Recalling his casting in a Hindi film he said, "First in Chennai, they approached me for Chennai Express, and the director asked me, 'Do you know any words in Hindi?' I said, 'Yes sir, I know sir.' Then Rohit sir said, 'Please speak something in Hindi sir'. I said, 'Badla, badla, badla!' (Laughs).
Sathyaraj continued, "Then Rohit asked, 'What is this sir? Dharamji told you about these memories, no sir?' I agreed and said, 'And I know, mere sapno ki rani kya…' To be honest, I did some Hindi movie remakes in Tamil, in Hukumat's remake I played Dharamji's character. And in the Tamil remake of Trishul I acted in Sanjeev saab's character."
When the media reminded Sathyaraj of his nationwide fans in states like UP, Rajasthan, Bihar, Gujarat and Punjab, the veteran actor was humbled and as a message to his fans, he said, "I will ask all my fans to maintain their mental as well as physical health. I feel, to maintain one's mental health they must rise above their superstitious beliefs. Only then can our minds be free. Please maintain your physical health and mental health. Physical health, you can easily go for walking and do some exercise in gym. But mental health gets blocked by the beliefs."
Sathyaraj was also asked if he's as popular as Shah Rukh Khan and Salman Khan. To this, he replied, "I am a very busy character artist, and so is Vasant Ravi who acted in Jailer or Rajeev Menon – we are very busy actors but we don't have that saleability like Shah Rukh Khan or Salman Khan. I wonder how producer Mansoor made it possible I don't know. but now the producer and director have proved that it will be like a Pathaan kind of role. So, I'm very proud to be in Super Human Weapon. I am acting like I act in any other film. I do as my director says – run, walk, fall down, get up."