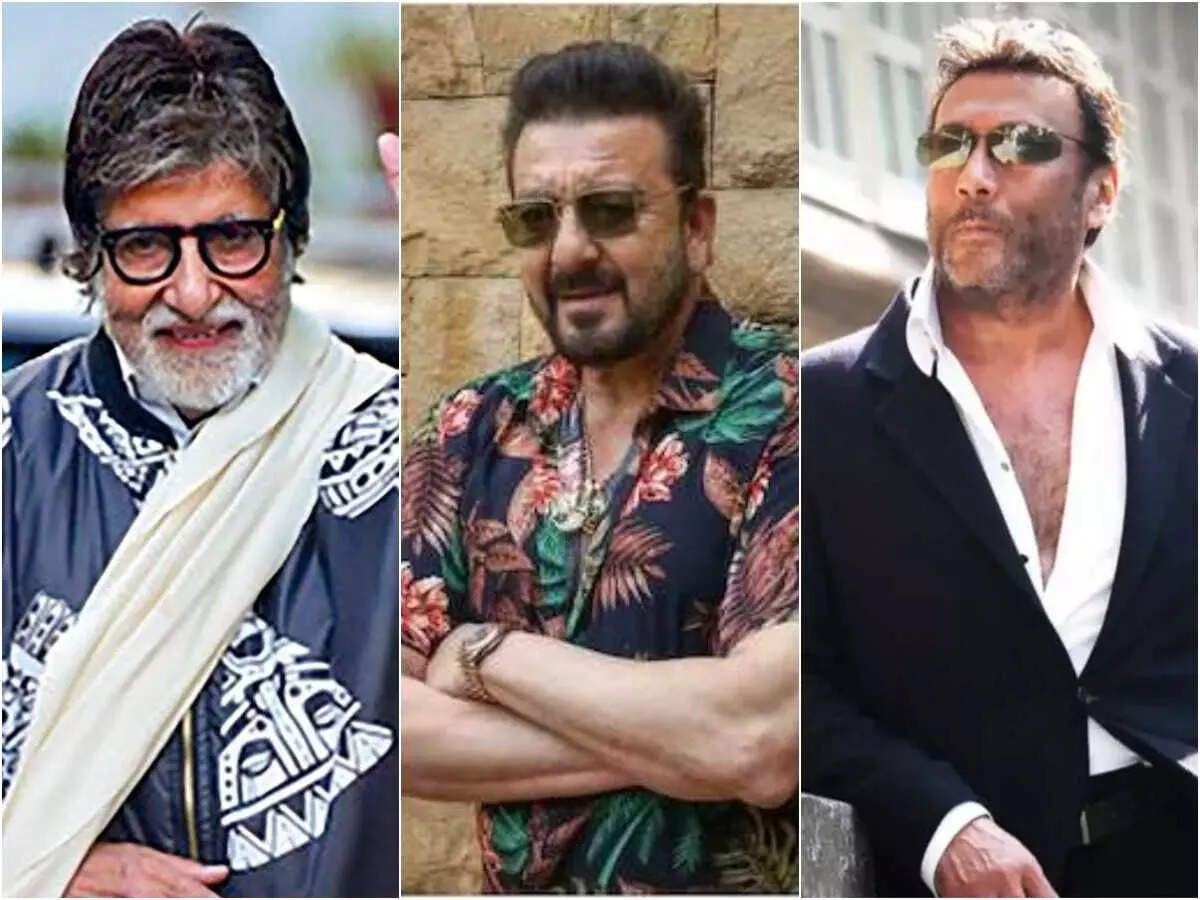 In an exciting development, Bollywood legends
Amitabh Bachchan
and
Sanjay Dutt
are teaming up alongside
Jackie Shroff
for a unique and offbeat comedy project. This collaboration comes after Amitabh Bachchan lent his distinctive voice to Sanjay Dutt's production venture, 'Hasmukh Pighal Gaya'.
Even during a period of illness and indisposition last month, Amitabh Bachchan demonstrated his unwavering professionalism by dedicating two days to dub the entire movie.What left the director and producer awestruck was Bachchan's insistence on personally singing an iconic song for the film.
'Hasmukh Pighal Gaya' had been an ambitious project for Sanjay Dutt and Maanyata eight years ago. Unfortunately, due to various challenges, the film couldn't be completed when Sanjay faced legal issues. However, under the direction of Sejal Shah, a former journalist turned producer, the project has recently been wrapped up and is currently in the post-production phase. While Jackie Shroff and Amitabh Bachchan have already completed their dubbing, Sanjay Dutt is set to join the process soon.This quirky drama promises audiences a fresh perspective, with all three iconic stars playing roles like never before in an eight-hour-long story set in the bustling city of Mumbai. The screenplay for this project has been crafted by a talented team comprising Sejal Shah, American writer Amar Tipnis, and Bhavesh Mandalia, known for their work on critically acclaimed projects such as 'Oh My God', 'Delhi Crime' and 'Serious Men'.
Bhavesh and Sejal have also ventured into production through their company, Bombay Fables, which has been associated with successful projects like 'Serious Men','Decoupled', 'ASUR 2' and 'Delhi Crime 2'.
What makes this collaboration even more special is that it marks the first time that all three stalwarts – Amitabh Bachchan, Sanjay Dutt, and Jackie Shroff – are sharing the screen in a movie where Bachchan not only acts but also showcases his singing and dancing prowess.
For Sanjay Dutt, having Amitabh Bachchan on board for his production has been a dream come true, and he couldn't contain his excitement when Bachchan agreed after hearing the script. This unique project promises to be a treat for fans of these legendary actors, and expectations are soaring as the trio comes together for this one-of-a-kind cinematic experience.