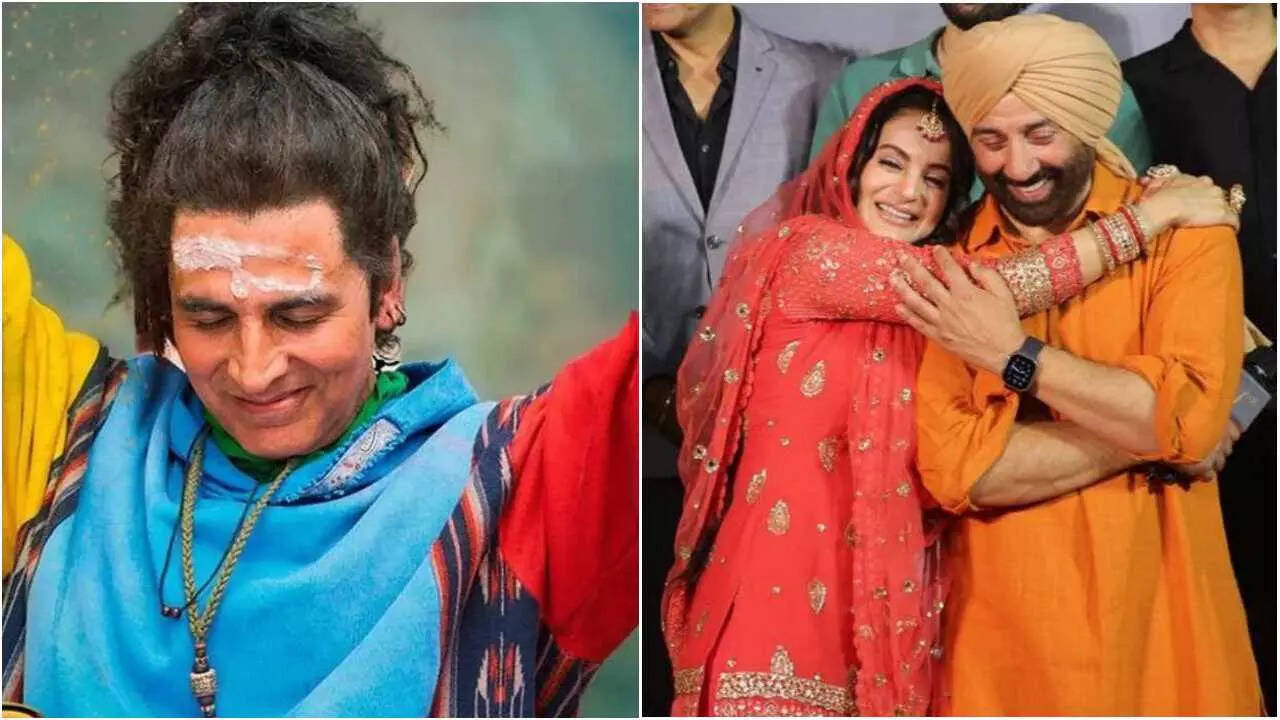 The box office clash between Gadar 2 and OMG 2 had been one of the biggest talking topics in the industry. The success of both the films has instilled everyone's hope in Bollywood. But what surprised the audience was
Akshay Kumar
singing the Udja Kale Kawa song from
Sunny Deol
starrer Gadar: Ek Prem Katha in OMG 2.
In a new interview, director Amit Rai revealed that they had shot Akshay's scene a month before the release date of Gadar 2 was announced. The song has also been recreated by music composer Mithoon in Gadar 2.
Amit said that the Gadar song fit perfectly in the sequence and told Bollywood Hungama, "We never thought that we would have a Gadar 2 vs OMG 2 at the box office. Had we known, we wouldn't have recorded that song a month before."
Explaining why they chose this particular song, Amit said that the film's music rights were owned by Zee Music, which also owns the music rights of Gadar: Ek Prem Katha. He said that they wanted an old and sober song which would be suitable for the messenger of god and generate some love and brotherhood.
However, Amit said that he was concerned about using the song in OMG 2 because they knew Gadar 2 was being made. "I asked them (Zee) if it would be ok to use the song, considering Gadar 2 might release soon, and they said that we are not teasing anyone. Akshay ji said himself that, 'We are not fighting anyone. We are OMG 2 plus Gadar or whichever film releases with us. The industry should learn to survive and prosper together'," he said.
Earlier, when Sunny Deol was asked about Akshay singing Udja Kale Kawa in OMG 2, he told the media, "I hadn't seen the movie, so I had no idea. I haven't even watched Gadar properly."