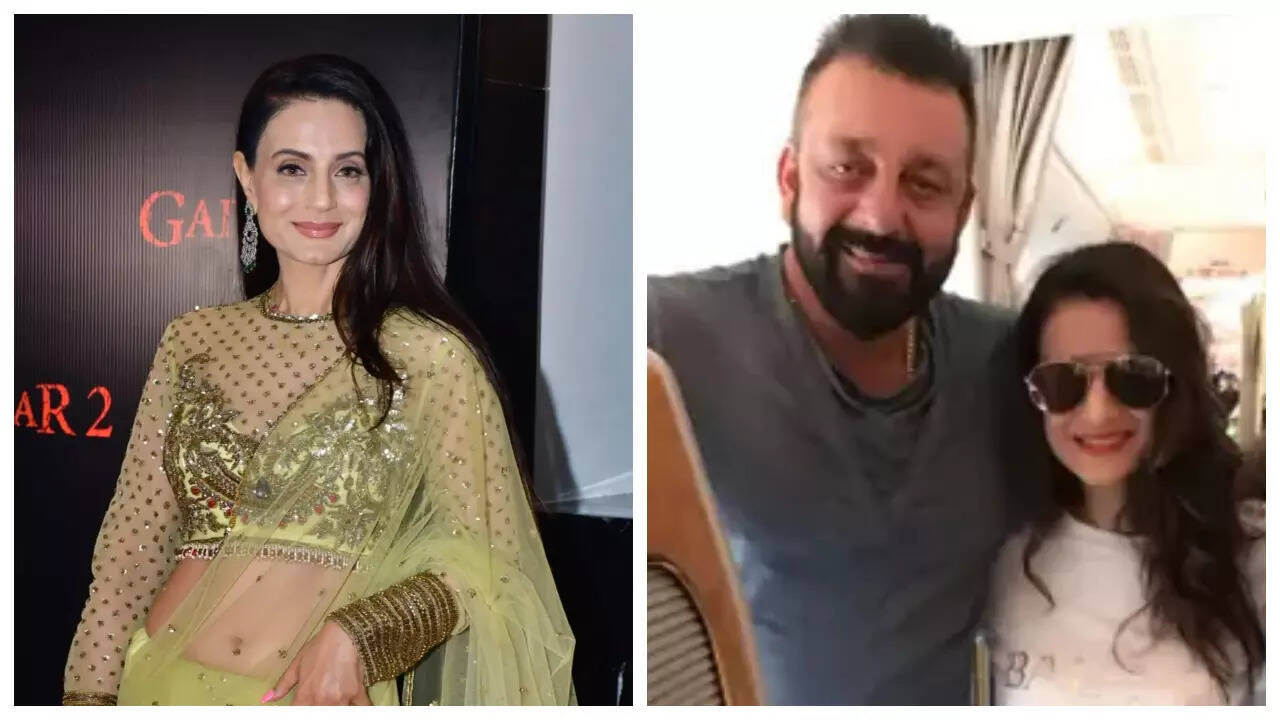 Ameesha Patel, who is currently basking on the super success of her latest film, 'Gadar 2', opened up about her bond with her friend and actor
Sanjay Dutt
.
Ameesha has worked with Sanjay Dutt in films like, 'Tathastu' and 'Chatur Singh Two Star' . Spilling some beans about her relationship with him, Ameesha told Siddharth Kanan in an interview that Dutt is not just a friend to her but family.According to Sanjay, Ameesha is too good for this industry, so he wanted to push her out of the industry. Ameesha also revealed that he wanted to get her married
Elaborating further, Ameesha added that Dutt is always trying to hook her up from the beginning. For 20 years, he has been trying to find her a correct match and he always says that she is a kid, give her toys. According to Dutt, that is the way to her heart.
Ameesha went on to add that Sanjay Dutt keeps telling everyone to impress her. In fact, a couple of guys have come to her after listening to Sanjay and she has rejected them. She revealed that Sanjay also says he will perform her kanyadaan when she gets married.
Ameesha reprised the role of Sakeena in the recently released 'Gadar 2' alongside Sunny Deol as Tara Singh. The sequel of the film was released after 22 long years. It was received with open arms by their fans. The film has been doing record-breaking collections at the
box office.
Sunny recently hosted a star-studded success bash for his friends and family members. Salman Khan, Shah Rukh Khan, Aamir Khan, Sidharth Malhotra, Kiara Advani and many others made their presence felt at the do.